BNZ the 1st of the big 4 banks to sign up for online identity verification service RealMe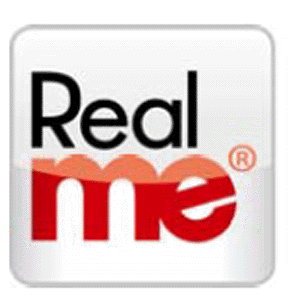 BNZ has become the first of the big four Australian owned banks to sign up for the Government's RealMe, a service developed with tens of millions of dollars of taxpayers' money that's touted as the new and secure way for New Zealanders to access services and prove their identity online.
BNZ says from the middle of February anyone with a verified RealMe account can use it to open a range of BNZ transactional accounts online. New BNZ customers with verified RealMe accounts will be able to sign up online without needing to visit a bank branch with identity documents to prove who they are.
A joint venture between the Department of Internal Affairs and Kiwibank's parent New Zealand Post, RealMe launched last July. About 970,000 people who had igovt logons, allowing them to use the same logon details to access participating government entities' online services, had these changed to RealMe logons from July 1. BNZ is the third bank to sign up to use RealMe after TSB and Kiwibank.
In a statement BNZ's retail banking director Andy Symons said RealMe would make life faster and easier for new BNZ customers and also satisfy the high standards of identity verification required under New Zealand law.
Mandy Smith, New Zealand Post's head of agency services, said momentum around RealMe was building quickly in the private sector. Businesses were showing a high level of interest in signing up, Smith added, especially those impacted by the Anti-Money Laundering and Countering Financing of Terrorism Act, which took effect last year.
Minister of Internal Affairs Peter Dunne welcomed BNZ's move to join RealMe, saying the bank was to be "commended for adopting this innovative new service."
"RealMe is a core component of the Government's drive to deliver better, faster online services. It is good to see the banking sector adopting the technology to give their customers comprehensive online services," said Dunne. "Law changes in 2012 enabled approved private entities to use RealMe. The banking sector is leading the way in becoming early adopters."
"(RealMe) protects people's privacy by not storing their information, instead it just passes it securely when people want to prove who they are. I look forward to more businesses signing up to this innovative service in the near future", Dunne said.