Businesses largely unaware of accounting changes that remove stringent reporting standards for most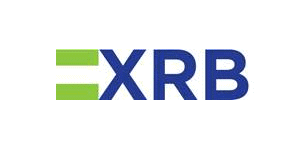 Conternt supplied by XRB*
Most small and medium sized businesses are unaware of changes to financial reporting standards, despite the fact they could save time and money.
Under new legislation, most small and medium sized businesses will still have to produce accounts for governance purposes, for the IRD and for the bank, but they won't have to produce annual accounts that follow External Reporting Board (XRB) accounting standards (also known as Generally Accepted Accounting Practice).
The new accounting requirements will affect 95% of New Zealand businesses, yet research shows that over half (64%) of small to medium sized businesses do not know reporting requirements are changing.
An overwhelming majority (83%) do not know what the changes will mean for their business.
"It's quite natural that many businesses will be unaware of the changes," says Graeme Mitchell, incoming Chairman of the XRB which has overall responsibility for setting accounting standards. "They typically only focus on reporting when they need to, but it is time for them to get professional advice to understand how the changes will impact them."
The XRB says shareholders, directors and senior management need to be asking the right questions about their financial reporting.
The Financial Reporting Act was passed in November 2013 introducing the changes, which come into effect on 1 April 2014.
Accompanying the legislative changes is a simplification of accounting standards from four to just two suites of standards - Full Standards or Reduced Disclosure Standards.
"The new legislative arrangements and accounting standards give businesses a greater choice to do what's best for them and for many this will help reduce time and compliance costs. While it is difficult to quantify the extent of the savings, in a competitive business environment, we think this will be welcome news to any company director looking to streamline processes and make efficiencies where they can," Mr Mitchell says.
Mr Mitchell believes the changes are well supported by the accounting profession. They greatly simplify the reporting requirements for many small to medium sized businesses, and bring New Zealand into line with the approach followed in Australia.
"Our research shows nearly all businesses see the value of reporting (90%), and we believe the new standards will now make the reporting requirements easier and more understandable" says Mr Mitchell. "The new standards recognise that businesses have different needs. Full reporting standards are essential for New Zealand's larger organisations with high revenues, that issue shares or that borrow, but can be seen as arduous and overly complicated for small to medium sized businesses."
The XRB stresses that applying the proper accounting standard is a fundamental duty for company directors. Mr Mitchell encourages all directors to ensure that they understand what the changes mean for their business or go to www.xrb.govt.nz for more information.
----------------------------------------------------------------------------------
The External Reporting Board (XRB) is an independent Crown Entity, established by the Financial Reporting Act 1993.