Big increase in number of Genesis Energy shares suggests move to make price palatable to general public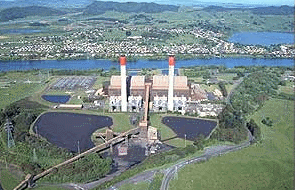 The last SOE float off the block Genesis Energy has followed in the footsteps of Meridian Energy by undertaking a massive increase in the number of its shares - a move that is likely aimed at making the share price seem 'cheaper' for mum and dad investors.
It looks as though the Genesis shares will now sell for less than $2 each, possibly quite a bit less, depending on demand.
The Government, in a reversal from the previous floats of Mighty River Power and Meridian has suggested it may only sell as much as 30% of Genesis - though clearly its aim will still be to sell 49% as it did in the two other power companies.
Genesis, which is set to be offered to the public and list on the NZX next month, has filed a notice with the Companies Office to say that its number of shares on issue has been nearly doubled to exactly 1 billion shares (from around 540 million previously).
A similar late step was taken just before the public float of Meridian last year, which had the effect of investors only having to front up with an initial $1 a share and a total cost of just $1.50 once the shares are fully paid up.
Independent research house Morningstar has valued Genesis between $1.69 billion to $1.89 billion. If the Government was able to sell the shares at such a valuation, this would have called for a share price of around $3.10 to $3.50, based on the original 540 million shares in Genesis.
But, by carving up the shares into now a billion pieces, this means investors will likely have to pay at most $1.70 to $1.90 a share, making the investment seem that much 'cheaper' for the mums and dads - though of course that is not the reality of share valuations and how they are arrived at.
Based on the Morningstar valuation, the Government could be expected to take between $500 million and $570 million if it sells 30% of Genesis, and between $830 million and $925 million if it managed to get 49% away.
But whether it will be able to get such full values, given the lack of success of the Mighty River and Meridian share prices post-listing is a moot point. At say just $1.50 a share, the Genesis offer would raise $450 million for 30% and $735 million for 49%, which are more like the figures this writer would pick. A price of $1.50 a share for Genesis would also mean the shares are no more 'expensive' for the buyers than the Meridian shares were.
Mighty River shares were recently trading at $2.02, well below their issue price of $2.50. Meridian instalment receipts were at $1.09, which is up on the $1 issue price - but the issue price was regarded by market commentators as heavily discounted in comparison with Mighty River.
Further details of the Genesis float are expected this week.
Finance Minister Bill English announced late last month the Government planned to open a public offer for shares in Genesis in the second half of this month and list it on the NZX around mid-April.
See here for all our articles on SOE floats.