Green Party co-leader says five independent reports all show the Genesis Energy shares are being sold for less than they are worth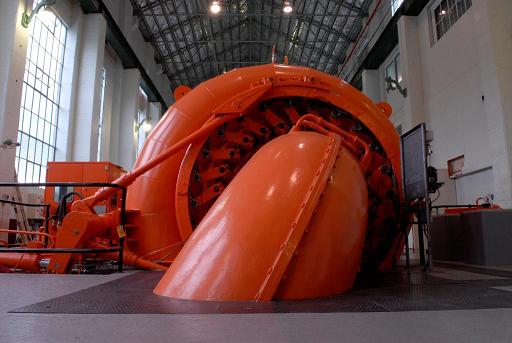 Five independent reports have all demonstrated that National is selling Genesis shares for less than they are worth, and losing the taxpayer money, according to Green Party Co-leader Russel Norman.
"Five reports by stock analysts have concluded that the shares in Genesis are worth more than the $1.55 that National is selling them for. The highest estimates says the shares could be worth $1.97 apiece, which is $200 million in total more than the Government is set to make from the sale.
"The best thing would be not to sell Genesis at all but, if National's going to do it, they've got to get a good price for the taxpayer," Norman said.
The indicative price range was $1.35 to $1.65. But unlike the previous two state power company floats of Mighty River Power and Meridian Energy, this time the so-called 'mum and dad' investors got to know what price they had to pay before applying, with applications opening last weekend after the price was set on Friday - at $1.55 a share.
The offer closes on April 11 and Genesis is expected to list on NZX on April 17.
The Government said that total proceeds from the offer will be up to $736 million. Already, $620 million has been committed through the bookbuild, which was the first stage of the share offer.
Based on the final price per share, the prospective 2015 financial year implied gross dividend yield is 14.3 per cent.
Genesis is the last leg of the Government's partial privatisation programme.
The putative $736 million to be raised from it will therefore bring the total amount gathered through the programme to $4.7 billion.
This will get the proceeds amount into the range estimated late last year by Treasury of $4.6-$5 billion, though this range was sharply revised down from earlier $5-$7 billion estimates and a much earlier ballpark suggested figure of perhaps $10 billion from Prime Minister John Key - however that was before Solid Energy was revealed to be a financial basketcase and taken off the sale list.
Finance Minister Bill English said that to encourage New Zealand participation, New Zealanders who bought shares and held them for 12 months in the same name from allotment date (expected to be 16 April 2014) would be eligible for one loyalty bonus share for every 15 shares they hold, with a cap of 2000 bonus shares.
"At the final share offer price, Genesis will have an indicative market capitalisation of $1.55 billion," English said.
SOE Minister Tony Ryall said the partial privatisation programme had also provided "a significant boost" to New Zealand's capital markets. The three energy company floats have added more than $8.85 billion in capitalisation to the NZX main board, he said.