Shares in the last of the SOE partial privatisations, Genesis Energy have the best debut of the lot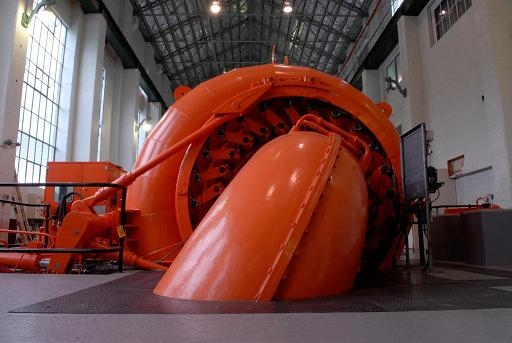 It was a case of saving the best for last when Genesis Energy shares made their debut on the NZX today.
The stock shot up 27 cents, or 17.5 %,  to $1.82 from its $1.55 float price in early trading, giving it much the best starting peformance of any of the Government's partial floats of SOEs. At those prices the $733 million worth of shares sold were worth about $865 million - an instant windfall of more than $130 million.
That makes its debut better than either Mighty River Power or Meridian Energy. MRP shares sold at up to $2.72 on the first day of listing compared with an issue price of $2.50, for an 8.8% gain, while Meridian shares traded as high as $1.09, up 9c on the issue price, for a 9% gain.
Both MRP and Meridian shares appeared to be given a bit of a lift by the Genesis listing today as well, with Meridian shares up to $1.17, while MRP shares were higher at $2.21, though still well down on their listing price.
"Stags", people looking to sell the Genesis shares for a quick profit appeared to be keenly viewing the performance of the stock today, with the NZX website appearing to suffer capacity problems and frequently being unavailable.
Within the first three hours of listing 65 million shares, over 13.5% of the 473 million that the Government sold, had changed hands.
The scene had been set for Genesis to debut well when it was revealed that applications for shares from investors had been sharply scaled due to demand.
This meant there was always likely to be a strong upward push on the shares today, particularly from institutional investors with share index-linked portfolios that might have been left short on allocations and would require more shares to make up their quotas.
A strong share price upon the listing of a stock can be interpreted in two ways: Either it indicates a well-priced stock considered to have good appeal, or the stock has been issued to the public at too cheaper price.
Here's what Labour's SOE spokesperson Clayton Cosgrove had to say:
Taxpayers robbed of $130m in Genesis sale

Kiwi taxpayers have been robbed of $130 million by the Government in its final failed asset sale, says Labour's SOEs spokesperson Clayton Cosgrove.

"National set the price for Genesis far too low in a desperate attempt to beef up demand. Today that was proven with the traders and institutions making a killing as the price leapt by almost 20 per cent as soon as it listed.

"The financiers and the spivs will be popping champagne corks tonight and laughing at the misfortune of Kiwis as their assets were sold off in a fire sale.

"The sales were only driven by John Key's political vanities. They turned out to be the Bonfire of his Vanity.

"National knew this was the case. Morningstar valued 50 per cent of Genesis at $900 million but the Government sold it for just $733m.

"This was National's final failure. Tony Ryall's valedictory speech should include a personal apology to Kiwi taxpayers for being the most incompetent SOE minister in our history," says Clayton Cosgrove.