New Zealand in 30 year sweet spot, ranked fifth equal for business confidence as global levels rise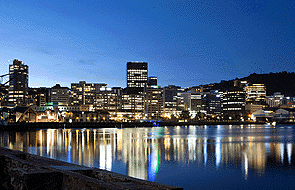 Content supplied by Grant Thornton
The gap in business confidence between New Zealand and Australia continues to widen dramatically, with a net 88% of New Zealand businesses being optimistic about the country's economy over the next 12 months, compared with only 36% in 'the Lucky Country'.
New Zealand is ranked fifth equal for business confidence among 45 countries surveyed in the first quarter of this year as part of Grant Thornton's International Business Report (IBR), being behind Ireland, Peru and the UAE (94%) and India (89%).
In the last quarter confidence levels in New Zealand have lifted from 74% to 88% while Australia has drifted from 42% to 36%.
Globally confidence levels have lifted from 27% to 44% over the last quarter.
Paul Kane, Partner, Privately Held Business at Grant Thornton New Zealand, said that from a New Zealand perspective the "stars are aligned."
"New Zealand business has not encountered such a 'sweet spot' for at least 30 years, maybe even longer, from a combination of low interest rates, low inflation, strong dollar, buoyant export markets and a bustling local economy spearheaded by the Christchurch rebuild and major construction in Auckland in infrastructure and housing.
"This is now being underpinned by a growing world economy with sharp improvements in business confidence in the three big economies of the United States 36% to 66%, China 22% to 38% and Japan 6% to 17%.
"We're even starting to see growth in the European Union (21% to 37%) driven by an all-time high in UK optimism (71% to 83%)," he said.
So why is Australia languishing after being one of the few economies in the world not to go into recession during the Global Financial Crisis?
"The business optimism figures over the last six years, year-on-year, show just how closely the fortunes of Australia have become linked to those of China. Where China goes, Australia follows. For example, in 2008, business confidence levels in China were 78% and in Australia they were 67%. By comparison, New Zealand's was only 30%.
"In 2009, in the height of the GFC, China was 30%, Australia 11% and New Zealand -15%. Since then confidence levels have been:
2010 – China 60%, Australia 79%, New Zealand 66%
2011 – China 33%, Australia 29%, New Zealand 42%
2012 – China 22%, Australia 21%, New Zealand 44%
2013 – China 21%, Australia 26%, New Zealand 64%
*2014 – China 24%, Australia 29%, New Zealand 71%
*Figures for 2014 are rolling averages
"Probably the good news for the Australian economy is that China appears to be on the rebound with a lift in optimism from 22% to 38% in the first quarter of this year."
Kane said that what the figures reveal is that in 2011 New Zealand slipped past Australia for business optimism.
"Maybe New Zealand took its pain early as illustrated by the -15% confidence in 2009 but was then able to 'get back on the horse' relatively quickly whereas the lowest Australian optimism levels got to was 11% in the same year.
"However, I can't see the size of the gap lasting. Australia will most definitely grow in confidence in the years ahead as world growth accelerates, thus pushing up Chinese manufacturing and the need for Australian raw materials.
"New Zealand, on the other hand, is entering new waters with interest rates rising for the first time in nearly a decade and question marks hanging over the record prices we have been receiving for our agricultural exports," he said.