NZ Post says 18,300 people have signed up for a RealMe verified account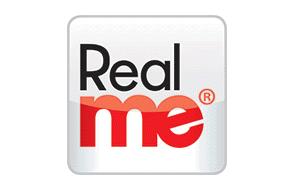 By Gareth Vaughan
A total of 18,300 people have signed up for RealMe verified accounts in its first year of operation, says NZ Post which is one of the joint venture partners behind the service.
Developed by the Department of Internal Affairs and NZ Post, RealMe launched in July last year. It was touted as the new and secure way for New Zealanders to access services and prove their identity online, and was developed with tens of millions of dollars of taxpayers' money. RealMe was recently cited as something Australia could copy in an interim report from the Australian government's Financial System Inquiry.
When RealMe was established a year ago about 970,000 people who had igovt logins, allowing them to use the same login details to access participating government entities' online services, had these changed to RealMe logins.
A spokeswoman for NZ Post told interest.co.nz since the igovt transfer to RealMe about 40,000 new RealMe logins have been created each month, and the number of logins has risen since the transfer from igovt even though NZ Post estimates there are 970,000 people with RealMe logins now, which is the same number of igovt logins before the switch over.
"There are more than 1.5 million RealMe logins, but people may have more than one login. We estimate 970,000 individuals have a RealMe login, based on unique email addresses, but because the system has been designed for privacy, we don't have a way to know for certain," the NZ Post spokeswoman said.
RealMe offers two services. The first is a basic login service with one common username and password enabling users to access government and private sector services. The second is an advanced verified account service that requires evidence of a person's identity online, a username, password and cellphone code.
The spokeswoman said 18,300 people have a RealMe verified account.
There are now 22 organisations using the login service offering a total of 55 services. There were 40 services on offer when RealMe launched. Five entities are using RealMe's identity verification service being TSB Bank, BNZ, NZForex, the Electoral Commission and the Department of Internal Affair's Births, Deaths and Marriages unit.
"We are in discussions with other banks, insurance and financial services providers who are in varying stages of considering RealMe," the NZ Post spokeswoman said. "We've (also) had strong interest coming from organisations outside the financial services sector."
For businesses RealMe's described as a single-fee service, meaning they pay only for customers who use it. It's free for individuals to sign up for and to use.
This story was first published in our email for paying subscribers on Friday morning. See here for more details and how to subscribe.