Heartland Bank lifts 2014-15 profit guidance, to continue eyeing acquisition opportunities, mulling capital management options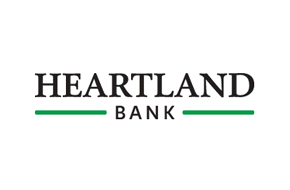 Heartland Bank has increased its 2014-15 year profit forecast after posting 2013-14 profit in line with its previous guidance.
The bank today posted June year net profit after tax of $36 million, up from $6.9 million in the year to June 2013 when the bottom line was hit by $24.3 million of one-off charges related to Heartland's non-core property portfolio.
Meanwhile, $50 million to $80 million of lending growth is expected from Heartland's recently acquired reverse equity mortgage business in the 2014-15 financial year.
"Heartland advises an increase in the top end of its forecast range for net profit after tax for the next financial year, ending 30 June 2015, to $42.0 million to $45.0 million. This is an increase in the top end of the range of $1.0 million from $44.0 million to $45.0 million," the bank said.

"For the next financial year, Heartland is focused on continuing the earnings momentum achieved in 2014, with a specific focus on improving return on equity (ROE). We will continue our product centric strategy, focusing on higher yielding products where a market leading position can be achieved. In addition, Heartland will continue to investigate potential acquisition opportunities that are ROE accretive as well as assessing possible capital management options to improve ROE."
Heartland said its 2013-14 earnings equate to an annual ROE of 9%, and 9.7% in the fourth quarter. The bank's cost to income ratio was 53%, down from 60% last year.
250 reverse equity mortgages done so far
Since the $87 million acquisition of reverse equity mortgage businesses Sentinel and Australian Seniors Finance from Seniors Money International on April 1, Heartland says it has approved 250 loans with combined limits of $19 million. The reverse equity mortgage operations contributed $700,000 to annual profit. The acquired businesses have also been reviewed by Heartland.
"The fair value of consideration for the acquisition was $86.1 million and the book values of the assets acquired and liabilities assumed were approximately $721.4 million and $652.8 million respectively, resulting in net tangible assets (NTA) of the acquired businesses of approximately $68.6 million," Heartland said. "The purchase price paid is a multiple of 1.26 times the book value of the NTA."
"As required by accounting standards, Heartland has also now completed its allocation of the purchase price across the net assets acquired based on fair values. In doing so, Heartland has taken a fair value adjustment of $7.5 million against the loan portfolio acquired. This amount is conservative relative to the actual loss history in the acquired businesses. However, Heartland has taken this amount as a fair value adjustment having considered actuarial modelling (based on conservative assumptions) as to portfolio performance in the future," said Heartland.
"While there is no material current loss history in the loan portfolio acquired, every loan portfolio (including those of the acquired businesses) will ultimately experience some loss across the life of the portfolio. As a result of the fair value adjustment of $7.5 million, Heartland will record the NTA of the acquired businesses as approximately $61.2 million."

The bank reduced its non-core property assets by 62% in the June year to $40.8 million from $107.4 million, and says no further impact on earnings from the portfolio, inherited from Marac Finance, is expected. A further reduction, of about $15 million, is expected in the non-core property book in the six months to December 2014.
Heartland will pay a fully imputed final dividend of 3.5 cents per share, up from 2.5c last year, which takes annual dividends to 6c per share, up from 4.5c.
Formed through the merger of Marac Finance, CBS Canterbury and the Southern Cross Building Society, Heartland targets niche markets incorporating small and medium sized businesses, the rural sector and the retail and consumer sectors. Heartland bought the good loans of rural lender PGG Wrightson Finance in August 2011, and obtained bank registration from the Reserve Bank in December 2012.
See Heartland's release here and its financial statements here, and its presentation here.
And see a preview of Heartland and Kiwibank's annual results here.
Separately Deloitte issued its annual report on the local reverse equity mortgage market today.