Annual results from two contrasting banks due this week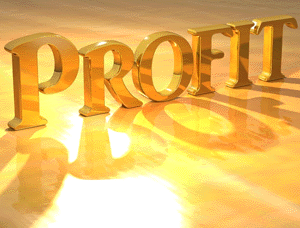 By Gareth Vaughan
This week will be book ended by annual financial results from two contrasting banks, state owned Kiwibank and sharemarket listed Heartland Bank.
Heartland reports its June year results on Monday, with Kiwibank's for the same period due out next Friday.
Kiwibank will be hard pressed to post record annual profit for a third straight year with June quarter profit after tax of $24 million needed if last year's annual profit of $97 million is to be bettered. The bank recorded profit of $14 million in the June quarter last year.
Unaudited profit for the nine months to March 31 this year was $74 million, a drop of $9 million, or 11%, from the same period last year as expenses rose sharply.
The bank's March quarter figures showed operating expenses up $21 million, or 30%, to $90 million, well ahead of a $17 million, or 16%, increase in total operating income to $123 million. Net interest income rose $6 million, or 9%, to $73 million, with Kiwibank's March quarter net interest margin unchanged from the December half-year at 1.82%.
Points of interest will include any detail Kiwibank provides on its restructure, including expected cost savings and the one-off charge stemming from the move that will see about 80 jobs go.
Also of interest will be news on the bank's capital position, including whether there are any short-term capital raising needs and/or plans. Additionally commentary on the progress of Kiwibank's core banking system upgrade, which CEO Paul Brock has said will take up to five years and cost more than $100 million, is likely.
For its 2013 year Kiwibank recorded a return on equity of 12.1%, cost to income ratio of 68.1%, and impaired assets were equivalent to 0.41% of gross loans.
Acquisition watch at Heartland
In Heartland's case there should be few surprises given the bank announced on August 7 its annual profit will be about $36 million, near the top of its previously forecast range of $34 million to $37 million. Contributing to this is the bank seemingly having its previously troublesome legacy property portfolio well in hand, with Heartland having said $9.7 million of provisions held against these assets won't be needed.
Any news on the acquisition front will be of interest. Last month Heartland confirmed it was interested in acquiring Motor Trade Finances' business after the car financier said a recent acquisition offer from Heartland was rejected by Motor Trade Finances' board.
Heartland has already made one acquisition this year, completing the $87 million buy of reverse equity mortgage businesses Sentinel and Australian Seniors Finance from Seniors Money International on April 1. And it announced the establishment of a specialist team for strategic growth, new product assessment and development, which is headed by Michael Jonas, Heartland's head of strategic and product development.  Potential acquisitions are measured primarily with reference to return on equity and earnings per share accretion, Heartland says.
In terms of the reverse equity mortgage businesses, they increased Heartland's total assets by about 28% to $3.2 billion. And CEO Jeff Greenslade said Heartland wanted to get Sentinel doing about $90 million of new lending annually again, as it was before the global financial crisis. In June Heartland said Sentinel's lending book, which had been shrinking, was expected to start growing again as soon as July.
Whether the bank adjusts its forecast for June 2015 year net profit after tax of between $42 million and $44 million will also be a focus.
Formed through the merger of Marac Finance, CBS Canterbury and the Southern Cross Building Society, Heartland targets niche markets incorporating small and medium sized businesses, the rural sector and the retail and consumer sectors. Heartland bought the good loans of rural lender PGG Wrightson Finance in August 2011, and obtained bank registration from the Reserve Bank in December 2012.
This story was first published in our email for paying subscribers on Thursday morning. See here for more details and how to subscribe.