Kiwibank restructure to impact all staff as 80 jobs are shed, and a restructuring charge is booked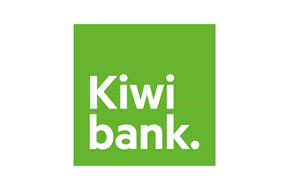 All of the bank's 1,100 staff will be impacted by a restructure at Kiwibank that's designed to remove duplication and reduce costs, spokesman Bruce Thompson says.
Thompson told interest.co.nz the state owned bank will book restructuring costs as a result of shedding about 80 jobs, but said it was too early to publicly identify the scale of these charges.
Kiwibank initiated a project about two months ago looking at the bank's structure from the frontline right through to the back office, as it strives to improve efficiency, remove duplication, reduce costs, and meet a competitive market, Thompson said.
"The consequence is there's about 120 new positions created, but when all those positions are filled we will have a surplus of about 80 staff."
Launched as a subsidiary of State Owned Enterprise NZ Post in 2002, Kiwibank grew strongly in its first few years primarily off the back of offering competitive home loan rates in a mortgage market that grew at an annualised rate of as much as 17.4% during a period of non-stop double digit growth between 2003 and 2008.
However, with the mortgage market now growing much more slowing, currently at around 5% per annum, Kiwibank has branched into small and medium sized business banking, wealth through NZ Post's purchase of Gareth Morgan Investments (now GMI), insurance via sister company Kiwi Insurance, and asset finance through Kiwi Asset Finance as it strives to become a full service bank and continue growing.
Kiwibank has also embarked on an upgrade to its core banking system that CEO Paul Brock says will cost more than $100 million and take up to five years.The bank's latest quarterly results showed operating expenses up $21 million, or 30%, to $90 million, well ahead of a 16%, or $17 million increase in total operating income to $123 million. Kiwibank also received a $40 million capital injection via its parent to bolster its capital position.
'Our cost regime was too high'
Kiwibank has been evolving over 12 years, Thompson said, meaning the structure in place when the bank first set up isn't necessarily the right one today.
"We had a number of duplications and certainly our cost regime was too high. So we're doing something about it and it effects staff right across the bank, right through to management."
"This (restructure) will take effect over the next couple of months. There will be a restructuring cost, but it's too early for us to publicly identify that," said Thompson.
Kiwibank's cost to income ratio was 69.3% in its financial half-year to December 2013, compared to half-year cost to income ratios ranging from 38.1% to 41.3% at the big four banks, and a March year one of 39.2% at TSB.
In some cases jobs are being disestablished, in other cases there may be two people currently performing the same function where only one role will remain, Thompson said. Jobs would be going from a range of areas with the biggest geographical impact in Wellington where the largest number of Kiwibank staff are based.
"For example, it could be in the settlements area, or the credit assessment area where we may have had duplications between our retail and business banking, it could be in marketing, IT or finance. Any of those areas. Because we have been evolving and growing we've ended up with a structure that has become a little bit unwieldy and it needs to be dealt to so that's what we're doing," said Thompson.
"Everybody is impacted in some way. They may now have a different reporting line, they may now have different colleagues, they may now have a totally new job, or they may have no job. We're a close knit company and many of us go back to when we first started so we don't take lightly the fact that there will be some casualties with a restructure."
He said the restructure wasn't related to Kiwibank's plans to open an office in Hastings, to supplement core banking services provided from its Wellington head office. The bank aims to have 80-100 staff in the new Hastings office either by the end of this year or early next year, with most jobs filled by transferring existing staff.