New Hastings office with around 100 staff for Kiwibank as it looks to mitigate risk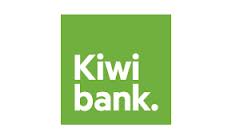 Kiwibank says it's opening a new office in Hastings where more than 100 staff will be based as it looks to mitigate risk.
In a statement CEO Paul Brock said the Hastings office will supplement core banking services provided from Kiwibank's Wellington head office. He said recent earthquakes, extreme weather events and the risks of things such as fire or gas leaks have prompted a review of from where and how Kiwibank provides its core services.
"We provide most transactional services in our Wellington head office with some services based in Auckland. However we are now establishing a strong regional office that can cover an event that affects the two main offices. Our main base will remain in Wellington where we employ more than 1000 staff. We plan to have the additional new office operational in Hastings by October," Brock said.

He said a number of locations were considered for the new office with Hastings proving the best option for the state owned bank's needs.

"The new office will ensure that there is a seamless continuity of business critical services, even if something has caused disruption at Auckland or Wellington," Brock said.
A Kiwibank spokesman told interest.co.nz  the Hastings office would perform back office tasks including the likes of mortgage settlements, inter-bank settlements, and include a call centre. The idea was that if there was a disruption in Wellington, there could be a "seamless transfer" to Hastings. Most of the Hastings jobs are expected to be filled by Kiwibank staff currently working in Wellington.
The spokesman wouldn't comment on other locations considered for the new office, but said the reasons Hastings was chosen included cost, which is significantly lower than extending or expanding Kiwibank's operations in Auckland. Hastings was also seen as a desirable area to live and work, he said.
The spokesman wouldn't provide any figures on the expected costs of setting up the new office, and said Kiwibank was still negotiating a lease on a building identified for the office.