Kiwibank annual profit nears $100 mln, parent NZ Post flags need for more capital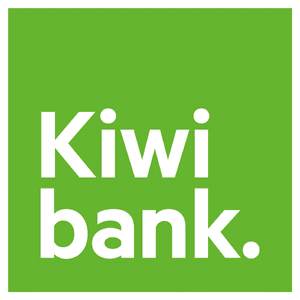 Kiwibank has posted record annual profit for the second straight year as loan impairments fell, costs were contained and revenue rose.
The state owned bank's net profit after tax rose $18 million, or 23%, to $97.1 million in the year to June 30 from $79.1 million the previous year.
Kiwibank's profit rise was helped by a $28 million, or 80%, drop in loan impairments to just $7 million. Impairments are down from $35 million last year and $79 million in 2011.
Net interest income rose $19 million, or 7%, to $276 million, and total operating revenue increased $27 million, or 6%, to $446 million. Total expenses were up just $3 million, or 1%, to $311 million.
CEO Paul Brock said over the year Kiwibank grew total net loans and advances by 6% to $13.2 billion and increased total customer deposits by 5% to $12.1 billion. Customer deposits accounted for 84% of all funding.
Over the year Brock said there had been a strong recovery from the impact of the Global Financial Crisis and the impact of the Christchurch earthquakes.
"Again the year was characterised by a static home loan rate market with no changes to the Official Cash Rate," said Brock. "Kiwibank and (parent) New Zealand Post continue to make progress on the project to enhance the look and service levels of the retail network and are well advanced with the transformation of the first group of shops on Auckland's North Shore."
"A three year programme will change how both New Zealand Post and Kiwibank interact with customers. Kiwibank continues to target growth in the personal retail banking market and is making strong growth in the SME (small and medium enterprise) business banking sector," added Brock.
SME growth, capital requirements
In the SME market he said Kiwibank had grown its customer base by about 8% in the year to about 34,500 in a market that was "at best flat."
Brian Roche, CEO of NZ Post, said the Group's financial services portfolio dominated by Kiwibank continued to be a key growth driver.
"That growth and Reserve Bank regulatory requirements however create the demand for more capital," Roche said.
"Kiwibank's own earnings, planned market issuances and support from the Group will meet those demands in the short-to-medium term. Discussions around the long-term capital support for the Bank are ongoing," said Roche.
Earlier this year Treasury hired investment bank Goldman Sachs to prepare a report on Kiwibank's future capital needs. However, Treasury rejected a request from interest.co.nz, made under the Official Information Act, for it to release a copy of the report.
Over the year to June 30 Kiwibank's total capital increased $157 million, or 20%, to $942 million. As of June 30, Kiwibank's common equity tier 1 ratio was 8.4%, comfortably above the Reserve Bank mandated minimum of 4.5%.
Total assets rose 3% to $15.209 billion and total liabilities rose 3% to $14.351 billion.
| | | |
| --- | --- | --- |
| Kiwibank | 2013 | 2012 |
| Net interest margin | 1.81% | 1.8% |
| Return on equity | 12.1% | 11.7% |
| Expense to income ratio | 68.1% | 65.1% |
| Impaired assets as a percentage of gross loans | 0.41% | 0.67% |
| Credit provisions as a percentage of gross loans | 0.54% | 0.73% |