GE Capital looking to sell its Australasian consumer finance operations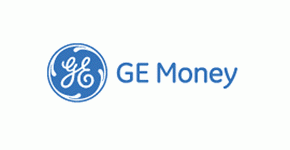 By Gareth Vaughan
New Zealand's biggest consumer finance business is on the block.
GE Capital, owned by US giant General Electric, has confirmed it's looking to sell its Australasian consumer finance operations.
In New Zealand this features GE Money, which has about 450,000 customers, and works through partnerships with the likes of Harvey Norman and Michael Hill. It underwrites Kiwibank personal loans. The business also includes the GEM Visa card, which has about 158,000 cardholders, and the Countdown OneCard Visa credit card that has about 10,000 customers.
"The decision to explore options to sell the consumer business fits with our overall strategy to be the world's premier infrastructure technology company and the leading specialty finance provider to the mid-market. GE is committed to this growth strategy in Australia and New Zealand and will continue to invest here," a spokeswoman for GE Capital NZ told interest.co.nz.
"In Australia & New Zealand, we have built one of GE's most successful and profitable consumer finance businesses. We believe our consumer business is strong with great potential for growth. To achieve its full growth potential, our consumer business needs to be aligned with a company that has similar growth ambitions in the consumer space, or by establishing a standalone business."
Banks looking to enter, or grow, in the Australasian market could be potential suitors, as could other non-bank financial service providers. The suggestion of establishing a standalone business hints at the potential for a sharemarket float if a trade buyer can't be found.
GE Capital is New Zealand's biggest finance company with net lending assets of about $2.4 billion, placing it ahead of the ANZ owned asset financier UDC and the next biggest consumer finance company, the Haier owned Fisher & Paykel Finance.
GE's New Zealand consumer finance arm comprises about 60% of the group, with the commercial business the remaining 40%. The commercial operations include distribution finance, equipment finance for the likes of the forestry, construction and transport industries, and vehicle fleet manager Custom Fleet.
"GE is committed to growing and building the commercial business, as well as the industrial businesses in NZ," the spokeswoman said.
GE Capital NZ posted 2013 calendar year pre-tax profit of $98 million, up from $7 million in 2012 when a $138 million one-off charge was booked following the sale of GE's A$5.1 billion Australasian home loan portfolio, including A$800 million of New Zealand loans, to Pepper Australia. Revenue from GE's commercial finance business rose 3% in 2013, and revenue from its consumer business was up 6%.
This story was first published in our email for paying subscribers. See here for more details and how to subscribe.