Kiwi Deposit Building Society trustee report suggests 56.9% distribution rate following dissolution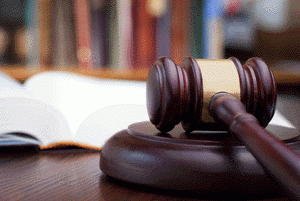 By Gareth Vaughan
A report from the trustee dissolving the controversial New Zealand registered but offshore operating Kiwi Deposit Building Society suggests creditors may only get back a bit over half their money.
Kiwi Deposit said in April last year a majority of its members had consented to the dissolution of the Society. Gerry Rea Partners' Paul Sargison and Simon Dalton were appointed as trustees to oversee the dissolution. This came after unsuccessful legal action against ASB by Kiwi Deposit and related entity Equinor Trust when the bank terminated its role as their bank.
Kiwi Deposit has been one of three colourful New Zealand registered building societies operating overseas with the others being General Equity and Safe and Sound.
Interest.co.nz reported last year that Lachlan Williams, managing director of Kiwi Deposit and executive director of Equinor Trust, had told the Reserve Bank Equinor Trust oversaw about €5 billion worth of assets on behalf of some of the world's richest people.
We also reported that Williams had threatened to sue the Reserve Bank over comments made by a central bank official to a Danish journalist. And that the Reserve Bank rejected a request in August 2009 to supervise and audit Kiwi Deposit's compliance with anti-money laundering and countering financing of terrorism laws to help it avoid having to disclose customer details to Swiss banks.
The trustees' second report on Kiwi Deposit puts accepted creditor claims to date at $27.8 million, and estimates net funds available for distribution at $15.8 million. This gives a potential distribution rate of 56.9%.
The report details plans to sell commercial property assets at Kalmar, Sweden and Bournemouth in England, but says a bank may have a claim on the Swedish proceeds. It also outlines a pending court case in New Zealand next August over a Swiss company's claim over shares held and sold by Kiwi Deposit in Newsat Ltd. The realising of a Maltese Sicav investment is also referred to, although the trustee says it's disputing a claim made on this investment.
Sargison's report also notes the accounts that were presented to clients were in some cases "significantly at variance" to Kiwi Deposit's underlying records. He also says "it will be clear that a number of matters are subject to litigation."
This story was first published in our email for paying subscribers early on Tuesday morning. See here for more details and how to subscribe.