Air New Zealand will give a clearer indication on where it is with its fuel price hedging strategy when it releases results this week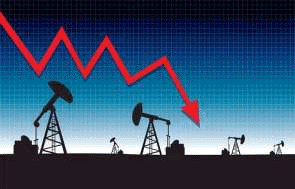 By Denise McNabb
At first blush Air New Zealand's fuel hedging position filed with NZX on February 13 and showing unrealised losses of US$70 million (NZ$93m) for the six months to June, might look alarming when compared with filings a year ago - when consecutive gains in hedging compensation were the order of the day.
These latest losses are also materially deeper than the US$26.38m losses expected for the same period back in October 2014 when the spot price of oil was US$85.
But it was not long after the airline's October filing that global oil prices began crashing, reaching as low as US$47.38 a barrel in early January.
To date prices have fallen around 50% on where they were a year ago.
When Air New Zealand filed its February 13 hedging position Brent spot was US$61.
But as the airline's hedging position is a forward-looking document, investors will have to wait until the company posts its results before they can see the full effect of when the oil crash was at its steepest between October and December. At the time Air NZ had 80 per cent of its fuel hedged in swaps, collars and put options with prices ranging from ceilings of US$107.24 a barrel to floor prices of US$85, well above spot prices that crashed to around US$58 a barrel in December.
It had expected at that time unrealised losses in that October to December period of US$16.33m.
Now, this figure could now well be above US$40m.
But while it is easy to focus on the loss side, Rico Merkert, senior lecturer in Aviation Management at Sydney University, cautioned that fuel hedging was much more complex than looking at just one set of figures.
He said Air New Zealand was one of the few carriers that gave such detailed transparency in its hedging position.
In the January to March 2015 period Air New Zealand had 67% of its fuel requirements for the period hedged through swaps, collars and put options, equal to 3,187,500 barrels, noted Merkert.
That, said Merkert, meant the other 33%  - or 1,569,962 barrels were bought on the open or spot market when the oil price was at its lowest. He expected that cheap buying would offset the losses to some degree.
He said Air New Zealand's latest note showed the airline had dropped its hedging levels markedly throughout year, from the present 67% to just 5% in the October-December 2015 period of the next financial year.
Conversely, hedging filings in May last year showed Air New Zealand had then increased its Jan-Mar 2015 hedging from 24% to 67%, and its April-June 2015 hedging, from 10% to 57% of its fuel requirements, reinforcing the view that the airline was unprepared for the shock oil price fall.
Taking out volatility
Merkert said hedging had to be looked at as taking the volatility out of of pricing air tickets.
"It means airlines can lock in their pricing 12 months ahead so that they can compete effectively.
"But while collars can protect airlines from sudden price increases they do not protect them from sudden falls."
The other side of the equation that also had to be looked at, he said, was exchange rates - as oil was paid predominantly in US dollars. New Zealand's dollar has weakened against the greenback in the last year. But the airline has also earned income in US dollars from air tickets bought overseas that it used to buy fuel..
Merkert said it would be interesting to see if Air New Zealand would follow Middle Eastern carrier Etihad, and pay the penalties to cancel hedging contracts. Etihad announced it was getting out of hedging in December but was happy with the set price range of its collar targeting.
Government decree
He said in stark contrast to Air New Zealand, China's airlines did not hedge fuel by decree of the government, meaning they were in the best position to reduce international fares, but on the flip side, would bear the brunt of exposure to fuel price increases.
When asked about its hedging Air New Zealand has said repeatedly that it has been "largely unaffected by the recent changes in fuel prices", but has not divulged any figures.
Merkert said the high price it had hedged at in the last year backed its claims of being unaffected by pricing – in other words, not being able to cash in on the cheap oil price yet - but he said the carrier was more transparent than Qantas, which was presently being investigated by the Australian Competition and Consumer Commission over allegations that it was pocketing the fuel surcharges it placed on tickets, instead of handing the savings to customers.
Fuel makes up about a third of the Air New Zealand's operating costs.
The airline will report its half -year results on Wednesday, giving investors a clearer picture of what lies ahead for the full year.
Analysts have predicted Air New Zealand will post a solid result, regardless of its hedging policy in the present climate of oil prices.