Xero set to share more of the info it has on NZ SMEs with its clients, big businesses and the Govt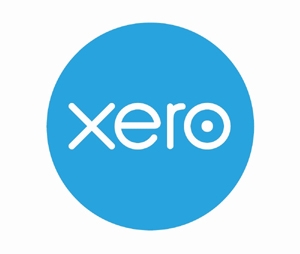 Xero's on a mission to make better use of the information it's collecting from its ever-increasing client base.
The New Zealand born, cloud accounting software company is championing the buzzwords "big data".
It's creating opportunities to disseminate the information it has about the 475,000 mainly small and medium-sized enterprises (SMEs) that use its products in NZ and abroad.
With a smorgasbord of data about SMEs at its fingertips, Xero claims it has a better grasp on what's happening in a sector that makes up 40% of our GDP, than the Government.
The company maintains no business survey can provide the real-time information it has about its 138,000 NZ clients.
With its local client base growing 35% over the year to March 31, Xero's making significant headway targeting the 620,000 SMEs in NZ.
Data is knowledge, and knowledge is influence, and Xero knows this.
Speaking at the Xerocon conference in Auckland on Friday, the company's NZ managing director, Victoria Crone, revealed Xero's plans to share its data with the Government, industry and among its clients.
Data – what's it worth?
With access to nearly a quarter of all NZ SMEs' books, as well as survey data on the likes of business confidence and efficiency, Crone says Xero has insight into the size of the economy and where it's going on a macroeconomic level.
"Say we have another GFC (global financial crisis), we can really quickly adapt and see what type of impact it's having on small businesses", she says.
"Xero's data is actual real data that's been audited. It's factual, it's correct; it's a much more powerful source of the truth."
Crone says the information Xero has is also a more accurate reflection of the state of the economy than data acquired through surveys conducted by the Government, development organisations, banks, financial service providers and such like.
Highlighting the 2015 Westpac Grow New Zealand survey released two weeks ago, she says the accuracy of surveys is swayed by the methodologies used, sampling, and ways questions are framed.
Based on responses from 1200 SMEs, Westpac concluded; "While SMEs have adopted digital technologies, one third said digital technology has had no impact over the last five years, and 27% expected it to have no impact over the next five years.
"This means that few SMEs appear to have restructured their business to suit the new world, and are also not confident about securing the right staff to capitalise on it."
Crone says these results tell a different story to what Xero is seeing, as its customer base in New Zealand grew by 35% in the year to March 31.
Benchmarking
Perhaps the most contentious way Xero's planning to use its big data is through benchmarking – giving its clients access to information about how their competitors are doing.
Crone admits that while there's some backlash to the idea of sharing information among Xero clients, it is also the number one feature Xero clients would like to see built into the software.  
She says Xero is refining privacy policies around this, and plans to launch some benchmarking capabilities later this year.
She says the company has to make sure it aggregates data in such a way that individual businesses aren't identifiable. The more data it has, the easier it'll be to do so. 
"If you've got 10 florists in Napier, you're probably not going to benchmark that, because there aren't enough of them. But if you've got 1000 florists in NZ, I think you're quite safe."
Big business
Xero's also using its data bank to help its SME customers deal with big businesses.
On Friday it announced a new partnership with intermediated insurance company, NZI, which is owned by IAG.
Through NZI's add-on, CoverKit, Xero customers will now be able to extract their own financial information to compile a financial profile they can give their insurance broker.
Crone says CoverKit is "set to be a game changer, making it so much easier for customers to access the information they need for broker advice, thereby providing peace of mind in what can be a very stressful area for small businesses".
Xero's also announced a new partnership with Fletcher Building's PlaceMakers, whereby Xero customers register to receive invoices from PlaceMakers directly into their Xero online accounting platform.
Xero has similar arrangements with Z Energy and BizRewards, and plans to integrate with Meridian Energy, Watercare Services Limited and Office Max by the end of the year.
Playing politics
Xero is trialling ways to share its data with the Government and opposition, and says it'll make an announcement on this in coming months.
Crone says National is generally interested in data around wealth creation, while Labour is interested in information related to jobs and growth among SMEs, as it writes it policies around this.
The company's also looking at ways of helping its clients reduce the cost of complying with the Government by 25% by 2017.
For example, it's working on digitalising the Quarterly Business Survey that businesses are required to complete.
"There has got to be a better way than having a hand-written survey, businesses do not have time to do, scanned, and then a whole lot of public sector costs going towards processing all of that", Crone says.
"It's all around using the private sector capability and the web services space to make interacting with government much more efficient."
What's in it for Xero?
Xero's downplaying the financial gains it'll get from selecting who it "shares" its data with.
"Currently we don't see a role for monetising our big data", Crone says.
"It's not a major revenue play for us; it's a major acquisition play, because if you're on Xero you're going to be able to get all this information about your business that's really hard to get… It's all around driving acquisition and driving valuable into the product."
Benchmarking will be built into the product and users won't have to pay a separate fee for it.
Crone says, "As we build more value into the product, then we review prices, but we haven't had those conversations yet".
Xero reported a net loss after tax of $69.5 million in the year to March 31. The loss was $34 million greater than the previous year. 
With subscription revenue increasing 88% over the year, Xero's loss can be attributed to the company spending 70% more on sales and marketing, and 166% more on product and design.
These disappointing results, in addition to the company's chief financial officer, Douglas Jeffries, resigning after only two months on the job, has fuelled Xero's recent share price drop.
The price has fallen 38% over the past year, and now sits at $19.70 – the lowest level it's been at since Xero announced its $147.2 million capital raising in February.