Inaugural extensive survey of over 3000 citizens and businesses scores New Zealand's councils just 29 out of 100 on reputation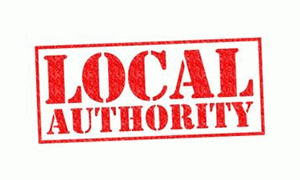 New Zealand's local government has collectively scored just 29 out of 100 in terms of overall reputation in an inaugural, nationwide, comprehensive survey.
The New Zealand Local Government Survey of close to 3000 citizens and businesses across New Zealand was conducted last year by research firm Colmar Brunton.
Local Government New Zealand president Lawrence Yule said: "It is clear from this inaugural Survey that New Zealanders are seeking stronger leadership and performance than what they perceive us to currently provide. This gives us the mandate to lift the performance and perceptions of local government."
It is planned that the survey will be annual, allowing LGNZ to measure improvement.
Yule said that looking at international local government surveys, New Zealand local government "is rated similarly to countries such as the United Kingdom and Australia – this however provides little comfort".
He said it was clear that local government needed to improve, particularly in three broad areas:
performance of local government, particularly governance, managing finances, making good spending decisions and delivering value for money;
strengthening local leadership, particularly leadership of mayors and councillors and strategies for developing greater prosperity and wellbeing of communities; and
communication and interaction.
"Implicit in all three areas is ensuring stronger interaction with communities and businesses across New Zealand on the infrastructure, services and issues that matter locally. Better collaboration and communication will mean greater understanding of the breadth, value and quality of local government services. That will lead to a stronger sector and council performance and, over time, an improved awareness of the work local government does for its communities," Yule said.
The 29 out of 100 score for overall reputation was actually comprised from the three areas Yule referred to above. Local government scored 28 out of 100 for performance, 26 out of 100 for local leadership and 32 out of 100 for communication and interaction.
LGNZ says it and its membership councils are now embarking on "a significant programme of work to deliver improved performance and heighten the value that is delivered to communities by local governments across New Zealand". 
LGNZ will now be working with councils across New Zealand on six priority areas: 
governance, leadership and strategy;
financial decision-making and transparency;
asset management and infrastructure;
engaging with business;
communicating and engaging with public; and
building a stronger relationship with central government.
Each of these areas is being detailed in the new programme of work that LGNZ is currently scoping, and will include metrics and benchmarks that enable councils to demonstrate and deliver high performance, LGNZ said.
"How well local government performs impacts on how well communities and citizens prosper and succeed," Yule said.