ANZ insider named new CEO of finance company subsidiary UDC Finance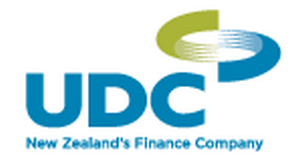 ANZ New Zealand has appointed Wayne Percival as CEO of its finance company UDC, succeeding Tessa Price.
Percival currently heads a specialist distribution team for ANZ's retail and business banking unit and worked for UDC between 1993 and 2004. He has also worked for ANZ's  Esanda Fleet Partners in New Zealand and Esanda Finance in Australia.
"Wayne has a great deal of experience and knowledge of asset finance and will provide strong leadership for New Zealand's leading asset finance company," said Graham Turley, ANZ managing director of commercial & agri banking and director of UDC Finance.
"He has a proven track record of working with customers and suppliers across the automotive industry, heavy transport, and productive sectors to develop finance solutions that support their business, and the New Zealand economy. We're looking forward to having him back on board."
Subject to Reserve Bank approval Percival starts at UDC on August 3.
Price is leaving to take up a role as chief of staff for ANZ Group CEO Mike Smith in Melbourne.
A  plant, equipment and vehicle lender, UDC had $2.4 billion of assets as of March 31, and $1.6 billion worth of secured deposits and debentures on issue.