Landmark High Court trial pits last bank standing Kiwibank against E-Trans in battle over rights of money remitters & banks' anti-money laundering responsibilities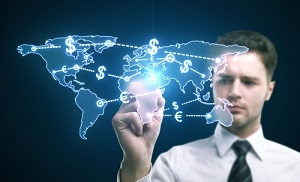 By Jenée Tibshraeny
Should banks be forced to fork out money they don't want to spend to keep a closer eye on high risk customers?
This is essentially the question at the centre of a landmark case underway at the High Court in Auckland.
The money remittance company, E-Trans International Finance, is accusing Kiwibank of breaching a number of laws by endeavouring to terminate its banking relationship and close its accounts.  
E-Trans has been operating in New Zealand for 15 years; its focus almost exclusively on servicing customers in China, Hong Kong and Australia. It also has operations in Australia and Canada.
A court order issued in June last year prohibited Kiwibank from terminating the relationship, pending the outcome of the trial. It has been underway for six days, and is expected to resume and wrap up on February 25 and 26.
The verdict will be significant as it will set a precedent for how other banks should deal with money remitters under the Anti-Money Laundering/Countering Financing of Terrorism (AML/CFT) Act.
The last bank standing
AML/CFT rules have prompted the Australian-owned banks operating in New Zealand to progressively ditch their money remittance clients; up until recently leaving Kiwibank as a last resort for remitters.
E-Trans took its money remittance business to Kiwibank in April 2014, after ANZ, ASB and then Westpac closed its accounts.
Yet the problem arose for E-Trans, as Kiwibank was at this time starting to adopt similar AML/CFT policies on remitters as the other banks.
In his opening court submission, E-Trans' counsel Jim Farmer QC says Kiwibank methodically eliminated 100 of its remitter customers, leaving E-Trans among the last final three to be closed.
He says that at the centre of the case is a bankers' policy that won't allow firms that trade as currency changers and money remitters to have accounts with them, even though these firms need bank accounts to operate.
'Denied commercial freedom'
Yet Kiwibank argues that under its terms and conditions, it is its contractual right to terminate a contract it has with a customer.
In his opening submission, Kiwibank's counsel Tom Weston says the bank would be denied its "usual commercial freedom to determine who will become and who will remain its customers" if it's made to keep E-Trans' accounts open. He says this is an "extraordinary proposition".
"The common law has always recognised that a contract of indefinite duration can be terminated by the giving of reasonable notice," he says.
Recognising the fact Kiwibank's unhappy E-Trans is trying to turn an issue of private law into one of public law, Farmer says, "The world is no longer that simple and banks, like all firms in trade, operate in and are subject to a regulatory environment."
E-Trans accordingly accuses Kiwibank of the following:
1. Allegedly breaching the contract between the two parties
E-Trans argues Kiwibank breached the New Zealand Bankers' Association's (NZBA) Code of Banking Practice by acting "unreasonably, unfairly and inconsistently, or unethically in terminating its banking relationship with E-Trans".
Yet Kiwibank argues the banking relationship is governed by Kiwibank's General Terms and Conditions, which says it can terminate the relationship and doesn't have to give reasons for this. Furthermore, the NZBA's Code isn't legally binding.
"In any event, Kiwibank had and has sufficient reason to terminate the banking relationship. These include the risk posed to Kiwibank by E-Trans' business model, the suspicious transition reports that Kiwibank has filed in relation to E-Trans; and the significantly increased volume of business that E-Trans conducts through its Kiwibank accounts," Weston says.
"The importance of banks being able to offer, not offer, and close, bank accounts to customers at their discretion cannot be overstated. Customers do not have an inalienable right to receive banking services; banks, generally, retain the right to close accounts and/or to refuse to provide accounts at their discretion."
2. Allegedly breaching its statutory duty owed to E-Trans under the AML/CFT Act 2009
E-Trans accuses Kiwibank of using a blanket de-risking policy to get rid of money remitters, rather than assessing their risks on a case-by-case basis.
It accepts that under the AML/CFT Act Kiwibank established a process of internal review of its "high risk" customers – building societies, finance companies, insurers, jewellers, pawn brokers, casinos, and lawyers' trust accounts, for example. Yet none of these customer categories have been "off-boarded" by Kiwibank.
Farmer describes how Kiwibank's management was conflicted over how to deal with remitters and manage their communications with them.
He also points out the statement the Reserve Bank of New Zealand (RBNZ) issued in January 2015, saying it "considers that banks' obligations under the AML/CFT Act require measured risk management and do not justify blanket de-risking". This warning was supported by the Bankers' Association.
Furthermore, Farmer says the company's AML/CFT Act compliance programme has been implemented to the satisfaction of the Department of Internal Affairs and an independent AML audit.
He says all its international remittances through New Zealand take place through its Australian company which has an account with BNZ's parent National Australia Bank; Australia's regulatory requirements being more stringent than New Zealand's.
'Significant risk for Kiwibank'
However Weston says, "Significant risk exists for Kiwibank regardless of the particular money remitter's compliance with the AML/CFT Act. That is because money remittance is a fundamentally high risk sector."
In E-Trans' case, he says the bank can't identify most of E-Trans' customers and the source of wealth being transferred.
"Additionally, money remitters generally transfer large sums of money, and conduct large volumes of transactions, which are unpredictable and prone to fluctuate. This makes it difficult for AML/CFT analysts to determine patterns of behaviour and accordingly, which transactions may be suspicious."
Weston also says it's difficult for Kiwibank – as a locally operated bank as opposed to a multinational one – to have "specialist knowledge about the international context of cross-border payments".
Furthermore, since April 2014 Kiwibank has filed several Suspicious Transaction Reports to the Commissioner of Police, red flagging transactions that could be related to money laundering, drug trade or other crimes.  
3. Allegedly breaching the Commerce Act 1986
E-Trans argues Kiwibank has breached the Commerce Act, as its plan to close its accounts would lessen competition in the market.
Kiwibank's Weston argues that even if closing E-Trans accounts drives it out of the market, enough other facilities providing the same services would remain in the market, keeping it competitive.
Yet Farmer responds saying Kiwibank' s position "appears to be that the closure of one bank account by one bank cannot substantially affect prices and therefore competition in a large market in which both banks and money remitters trade. 
"Taken in isolation that would undoubtedly be correct but taken in the context of a market where all the banks have closed the accounts of their money remitter clients and refused to open new ones and where Kiwibank has, by default, become the "bank of choice" for the remaining remitters and where Kiwibank has exited all but a small number (including E-Trans), the expulsion of E-Trans will indeed have a substantial effect on competition."
4. Allegedly breaching the Fair Trading Act 1986
E-Trans accuses Kiwibank of breaching the Fair Trading Act, by being misleading and deceptive by terminating its banking relationship without clarifying all its reasons for the move.
Farmer says Kiwibank's "so-called assessments" of E-Trans' risk were "nothing more than the application of the policy that Kiwibank had adopted, along with other banks, of not dealing with money remitters".
Yet Weston argues, "The contract between Kiwibank and E-Trans explicitly provided that Kiwibank was not required to give any reason for closing E-Trans' bank accounts.
"Further, unless the majority of money remitters fundamentally changed their business models, they would fall outside of Kiwibank's risk appetite.
"If banks are required to provide complete, comprehensive reasons to all customers about why the banking relationship is being terminated, that would negatively affect the way that banks interact with customers in a number of ways."
*This article was first published in our email for paying subscribers. See here for more details and how to subscribe.