Heartland Bank targets SMEs with new online tool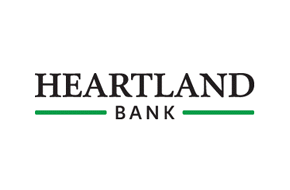 Heartland Bank has launched what it describes as "a transformative new product for New Zealand's small businesses".
The company said that its new Open for Business product was "a simple online tool that allows small businesses to apply for a loan in under three minutes, and get a decision in seconds".
"Small businesses are the backbone of the New Zealand economy and we have recognised that they have challenges accessing much needed finance for growth," chief executive Jeff Greenslade said.
The online tool allows small businesses to get an immediate approval for unsecured loans of up to $50,000 through a short process of around ten questions with a decision on screen.
In the background a secure and industry standard verification check is completed and, once confirmed, the loan is approved. Businesses receive the loan in approximately 24 hours.
The Open for Business platform also enables same-day decisions for business loans between $50,000 and $250,000.
"We are proud to be the first bank to market with an application process that is this quick and easy. It will transform the way small businesses access finance," says Greenslade.
Through the use of new technology and smart questioning techniques incorporating industry metrics, turnover and operating margins, Heartland Bank has been able to reduce the input required by the small business owner to an absolute minimum.
"We identified a gap in the market for small business owners, the vast majority of whom have fewer than five employees and are time poor. We understand their need for speed, simplicity and responsiveness in sourcing finance to grow their businesses," adds Greenslade.