Chapman Tripp, Bell Gully call for a single anti-money laundering supervisor similar to AUSTRAC in Australia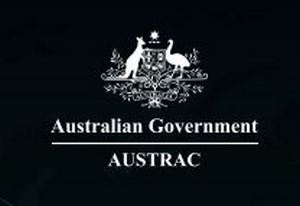 By Gareth Vaughan
In contrast to the opinion of both the New Zealand Law Society and the Auckland District Law Society, Chapman Tripp and Bell Gully suggest New Zealand would be best served by a single, appropriately resourced anti-money laundering supervisor along the lines of Australia's AUSTRAC as the Government moves towards making lawyers, real estate agents and accountants comply with anti-money laundering laws.
Chapman Tripp, one of the country's biggest law firms, outlines this view in its submission on a Ministry of Justice consultation paper about the introduction of so-called phase two of the Anti-Money Laundering and Countering Financing of Terrorism Act (AML/CFT Act). 
"We believe that a single supervisor, appropriately resourced to supervise the full range of reporting entities, is the ideal model - similar to AUSTRAC in Australia," Chapman Tripp's submission, by partner Bradley Kidd and senior associate Asha Trotter, says.
"Having a single dedicated agency would: create significant compliance efficiencies; allow for consistent messaging, guidance and approaches to exemptions; and streamline the exemption application process," Chapman Tripp adds.
Both the NZ Law Society and the Auckland District Law Society have called for the NZ Law Society to supervise lawyers for compliance with the AML/CFT Act.
Bell Gully favours single, 'super regulator' too
In its submission Bell Gully, another major law firm, says its experience suggests the existing three AML/CFT Act supervisors - the Department of Internal Affairs, the Reserve Bank and the Financial Markets Authority - appear under-resourced.
"The benefit of a single 'super AML regulator' could be better, more focussed resourcing, as well as a consistent approach to interpreting the Act and regulations, providing guidance and (perhaps most importantly) responding to exemption applications," Bell Gully says.
If the introduction of a single "super regulator" isn't feasible before phase two of the AML/CFT Act is implemented, the Department of Internal Affairs would be most appropriate of the three existing supervisors to oversee lawyers, Bell Gully adds.
"If a sector-specific supervisor were introduced for the legal services sector, the New Zealand Law Society would be an obvious candidate for consideration. However, we expect that this would require a significant amount of new resourcing in order for the New Zealand Law Society to set itself up with the necessary capabilities to effectively perform this role, which would be markedly different from the activities currently undertaken by the New Zealand Law Society," says Bell Gully.
Additionally Bell Gully notes "an acute shortage" of experienced AML/CFT compliance experts in NZ, and that the legal services sector will have to develop capability in existing staff and systems from scratch.
'We can do it'
In its submission the NZ Law Society says it "has the necessary experience and capabilities to be the supervisor of the legal profession for AML/CFT purposes, and the supervisor role logically fits with the Law Society's current regulatory responsibilities for the profession." It did, however, note a concern over how it would be funded to carry out this new role.
In its submission the Auckland District Law Society says it's concerned the existing three AML/CFT Act supervisors don't understand how law firms operate. This, it argues, could result in inappropriate investigations and questions and insufficiently targeted form filling.
"We are also concerned, in this context, with a potential lack of understanding of legal professional privilege and the protection of legitimate client privacy," the Auckland District Law Society says.
"However, we see no reason why the additional costs (which would be incurred by the New Zealand Law Society) should (as they would) be borne by the lawyers themselves. We favour the New Zealand Law Society as the supervisor on the basis of recovery of agreed costs associated with that activity."
'Too much potential for inconsistency'
Chapman Tripp, meanwhile, acknowledges the single supervisor model would require "a significant amount of resource," including recruiting experienced staff. And if the Government decides against the AUSTRAC model, the firm would rather see the Department of Internal Affairs supervise lawyers than the NZ Law Society.
"Looking to the alternatives, we have doubts about the 'multiple agencies with self-regulatory bodies' approach. We anticipate that this has too much potential for inconsistency and, in many instances, will require industry bodies to take on a role for which they will need significant levels of preparation and new resource (both in terms of funding and human resource). As such, we would favour the existing multi-agency supervisory approach over a multiple agency approach/self regulatory approach," Chapman Tripp says.
If the existing supervisory model is retained after the implementation of phase two of the AML/CFT Act, Chapman Tripp suggests the Department of Internal Affairs would be the most appropriate of the three current supervisors to oversee lawyers.
Phase two, which the Government wants to pass into law by July next year, comes three years after the AML/CFT Act took effect in 2013. It proposes bringing lawyers, accountants, real estate agents, conveyancers, some high-value goods dealers, and the New Zealand Racing Board and the New Zealand Lotteries Commission into the AML/CFT Act regulatory net. Lawyers and accountants currently have obligations under the Financial Transactions Reporting Act 1996, including carrying out due diligence on customers' identities and reporting suspicious transactions.
Chapman Tripp argues it's "essential" there's alignment across the various phase two entities as to when the AML/CFT Act will apply, where those industries carry out the same service.
"For example, it would not be an acceptable outcome if lawyers were not able to undertake conveyancing on behalf of clients without conducting CDD [customer due diligence] where, for whatever reason, conveyancers themselves were not required to do so. Similarly, the obligations on accountants and lawyers should be equally aligned. Any inconsistencies would result in a form of 'industry arbitrage' and create undesirable regulatory gaps," says Chapman Tripp.
*A version of this article was first published in our email for paying subscribers early on Monday morning. See here for more details and how to subscribe.