Financial consulting firm compares what has happened to American leadership with strongman rulers in emerging economies. It sees opportunities, and higher uncertainties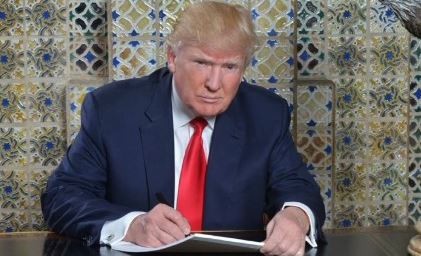 A charismatic leader confounds expert opinion, and is elected on a platform of taking on a rent-seeking establishment, foreign enemies and restoring the country to former glory. Public pressure is applied to private firms in order to influence investment decisions. Budget-busting fiscal stimulus is on the agenda even with high debt levels. Despite a sceptical elite, the self-styled "greatest jobs President God ever created" is taken seriously, if not literally.
The scenario above may be new to the US, but has been seen before in emerging markets, where larger-than-life characters abound.
Investor reaction has not always been positive.
President Erdogan likens currency traders to terrorists? The lira tumbles. President Rousseff ignores a widening deficit? Government bond yields spike. President Chavez reneges on signed treaties? Capital flows out of Caracas.
In a world of limited resources, the cost of economic populism is felt in financial markets, and the initial sugar rush often ends with a trip to the dentist. Turkey's central bank hikes rates aggressively. Brazil adopts a 20-year fiscal straightjacket. Venezuela sends scarce dollars to foreign debtors instead of medicine suppliers.
Commenting on his country's controversial leader, the Philippines central bank Governor said "the decibel level may have risen but if you look at the facts, the economy is still doing very well." Asset prices are not. Since President Duterte assumed office, the Filipino stock market has shed 13% in US$ terms, lagging behind an 8% gain in EM equities over that period.
American exceptionalism.
Investors' increased scrutiny of Emerging Markets is justified. Their leaders are less powerful, but have more agency. Their institutions are younger and less sturdy. If a kitman can manage Bayern Munich to the German title, the same is true of steering the American economy to success. Diverse, large and innovative; without significant shocks, it tends toward healthy expansion.
Warren Buffett has previously noted that "for 240 years, it has been a terrible mistake to bet against America".
Today, as the world's oldest democracy celebrates the peaceful transfer of power, investors see little reason to challenge that.
We think that is a good punt.
Indeed, America's economic outlook appears increasingly bright. But the uncertainty around it has risen too.
---
Fathom Consulting is a London-based research house supplying macro research and advice on the macro economy and financial markets to a number of the world's leading corporate and financial institutions, governments and policy groups. This article is a re-post of an item in their "Thank Fathom it's Friday" column. It is here with permission.