ANZ calls for Companies Office to verify directors' and shareholders' identities to alleviate AML burden on the likes of banks, law and accountancy firms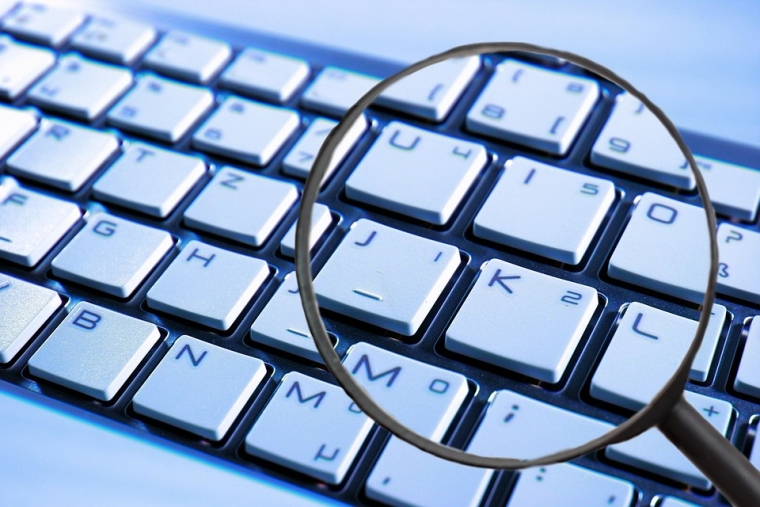 Picture this: You're a software developer turned entrepreneur.
You've created an app that can facilitate money transfers between people in New Zealand and Samoa, and want to start a business around this technology.
You go to the Companies Office website to incorporate your company. You have to provide details about the company's directors and shareholders, but you don't have to verify their identities. Easy.
You go to the bank to set up an account for the company. At this point you have to verify the identities of the company's directors and shareholders.
The bank goes to town doing its due diligence on you, as under the Anti-Money Laundering and Countering the Financing of Terrorism (AML/CFT) Act, it will be in trouble if it turns out either you or your clients use you app to circulate money fraudulently.
Nervous about the nature of your business, it requires you to spend months talking it through the ins and outs of your technology and the work you've done with the Department of Internal Affairs to comply with the AML/CFT Act.
Next, you see your lawyer to patent your business idea, and go to your accountant to get tax advice.
Both are nervous. Under an extension (Phase 2) of the AML/CFT Act, from mid next year, they too will be caught out if you breach the Act.
They both seek legal advice, as they're scared they're shooting themselves in the foot doing business with you.
Meanwhile, you're still waiting for your bank to let you open an account.
All this to-ing and fro-ing is taking time, preventing you from getting your product to market, and costing everyone involved a fortune.
While this is a hypothetical scenario, it is the very real consequence of an international regime aimed at cracking down on money laundering. The experiences of the cryptocurrency and money remittance firms interest.co.nz has written about, are living proof.
Shifting the burden from reporting entities to the government
Yet both ANZ and Fiducia - a consultancy firm that specialises in AML/CFT compliance - believe there's a way to streamline the admin, double-handling and stress AML/CFT reporting entities and their clients are under.
The pinch is, they want the government to lead the charge.
ANZ's Head of Financial Crime Paula Milne suggests: "The Companies Office could work with RealMe (a government-backed electronic identity verification service for individuals) to verify the identities of the company directors and shareholders. To have maximum value, this centralised system would include partnerships, trusts and beneficiaries."
Currently 316,137 New Zealanders have had their identities verified through RealMe, with 12 organisations, including the Electoral Commission, StudyLink and BNZ using this information.
Milne explains: "Customers could consent to their verified information being shared with reporting entities, meaning this information could be accessed directly from the repository, rather than from the customer.
"At the moment, customers may have to deal with multiple reporting entities (for example, bank, lawyer, accountant), so this means they'd only have to provide the information once.
"It also means that if they needed to change any of this information, it would only need to be done in one place, with a notification system alerting reporting entities to any changes.
"This would mean all entities would be vetted in a consistent and regulated way, lowering the risk of financial crime. It would also mean all information would be held in a central repository, lowering administration for both companies and reporting entities."
Asked whether she's confident the RealMe database is secure enough for there to be public buy-in, she says: "Building trust in the security of the databases will be important; however helping the public understand how they would benefit from a centralised repository will be equally crucial to getting buy-in."
Milne says the government estimates $1.35 billion is laundered through legitimate New Zealand businesses each year through fraud and illegal drugs.
Fiducia CEO Claire Piper is all for the idea of digitalising people's identities.
"That's the sort of thing that could really streamline financial services for New Zealanders and provide a model for allowing non-residents to come in because that's where the real discrimination's happening."
In her experience, risk adverse AML/CFT reporting entities (rightly or wrongly so) put businesses from China and the Pacific, and technology companies delivering traditional financial services through digital innovations, under extra scrutiny.
In addition, she says "AML requirements clash with existing common law principles" in that lawyers for example are meant to report suspicious transactions made by their clients, while honouring client privilege - their professional obligation to keep their clients' information confidential.
Piper believes centralising information about people's identities could go some way to preventing lawyers from getting into this sort of tight spot.
*This article was first published in our email for paying subscribers early on Monday morning. See here for more details and how to subscribe.