After racking up losses, retailer The Warehouse has offloaded its finance arm to SBS subsidiary Finance Now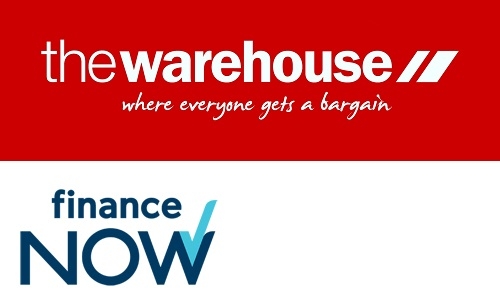 By David Hargreaves
The Warehouse (WHS) has abruptly pulled up stumps on its unsuccessful foray into financing, offloading its three-year-old finance arm to SBS subsidiary Finance Now.
A statement by WHS to the NZX on Monday said final details had yet to be confirmed.
The purchase price was given as $18 million, "subject to asset based adjustments".
WHS said the transaction was "expected to result in a non-cash impairment of software assets of approximately $16 million" in the financial results of the company for the 2017 financial year.
The sale does not include Diners Club New Zealand, bought by WHS for $3 million in 2014, the company said.
It said more details will be provided at the time of the settlement of the transaction.
The financial services business reported an operating loss of $5.2 million in the first half of the 2017 financial year - which was an increase on the loss of  $2.7 million recorded for the first half last year.
At the time of the 2017 half-year result announcement, WHS said that following a detailed review of the business by the Financial Services Board, a non-cash impairment of goodwill of $22.7 million had been recognised in the reported result.
"This reflects the difficulties of an early-stage business with developing cash flows supporting the strategic value component of business acquisitions. Actions taken in the period have stabilised the performance of the business ahead of the new CEO joining the business in March," the company said then.
Under new CEO Nick Grayston, WHS is undergoing substantial restructuring.
The establishment of the finance arm took place under previous CEO Mark Powell, and began with the purchase of the Diners Club business in New Zealand.
At the time Powell said that following WHS's acquisition of the Noel Leeming chain, "it became clear that we had the scale across the group to have a significant Financial Services business".
"Over the past year we have reviewed a number of options and believe starting our own 'captive' financial services business to be the best way of realising the potential value for our shareholders. This is a five year journey, but we are excited by the opportunity it presents."
Now, three and a half years later, WHS says sale of the finance arm is expected to be completed "within the next five weeks" with the finalisation of formal documentation, Monday's statement from WHS said.
WHS said the sale expands an existing positive working relationship between The Warehouse and Finance Now, and enables The Warehouse to continue to offer branded financial services to its customers, supported by Finance Now.
WHS chair Joan Withers said the sale would enable WHS to "focus its capital and people resources on the transformation of its retail business which is our current top priority and will remain so over the next few years".