Siah Hwee Ang on the political boundaries of conducting business when security and economic interests collide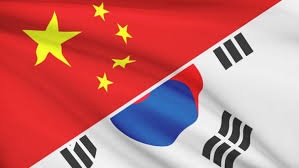 By Siah Hwee Ang*
The ongoing saga in North Asia is a good illustration of how businesses can be caught in the crossfire of political misalignments.

Last September, China warned South Korea of the potential to sour the bilateral relationship between the two nations should it insist on deploying a U.S. anti-missile defence system - the Terminal High Altitude Area Defense (THAAD) in South Korea. Despite the warning, South Korea proceeded with its decision.
Since then, there have been reports of economic 'retaliations' from China. The biggest hit was observed in the tourism area, in March this year. Jeju Island, a southern resort island has been thrown in to turmoil. Normally, cruise ships ferry Chinese tourists to the island for shopping trips, but the island has been largely void of Chinese cruise ship passengers following the tensions between the
two countries.

Chinese tourists used to make up around 50% of all international visitors to South Korea. In the first seven months of 2017, their numbers were only half of what they were a year ago.
That means losses of around US$5.1 billion for South Korea, based on the average spending of Chinese visitors in 2015, according to the Korea Tourism Organization.

About 90% of the nation's 160 tour agencies specializing in inbound Chinese tourism have closed as a result. Distribution of South Korean content, both online and offline was also halted.
Notably, Korean TV series were not allowed to air on Chinese channels. Major concert performances were cancelled by Chinese partners at the very last minute without explanation.

There have also been observations that an increasing number of South Korean imports are being flagged as having quality problems. But this could all be coincidental, as China is seeking to import only quality foreign goods, while producing many of its own goods to ensure that its consumers are treated fairly.

So, it's hard to tell whether retaliation is the bigger effect here.
South Korea's Ministry of Trade, Industry and Energy did a survey of 597 companies around the same time and found that 56.2% of companies that were doing business with China were experiencing negative impacts. 32.9% did not raise concerns.

South Korea has notified the World Trade Organization that China may be in violation of their free trade agreement, which has been in place since 2015. Chinese authorities have denied taking any retaliation.

In fact, social media has played a big part in this, as news quickly spread around South Korea's reluctance to cooperate. Foreign players will find that social media can work for or against them when
engaging with Chinese consumers. Due to the difficulties during this period, especially now that the THAAD is more or less in place, South Korean businesses are weighing their options.

Businesses in Beijing's Korea Town are a good example. Customer numbers have dropped in most shops and restaurants in Korea Town. Some of these businesses have either chosen to try their luck in other suburbs or to move out of Beijing totally.

While it is plausible that the Chinese authorities did not sanction any retaliation, some of the retaliations were likely to have been enacted by Chinese businesses and individuals to show solidarity with the Chinese authorities.

South Korean companies have in fact reduced their investments in China by nearly half this year as a result of what transpired from the THAAD. The THAAD case shows that it is critical to keep an eye on the political alignment between a business' home country and the host country where it seeks to do business.
----------------------------------------
*Siah Hwee Ang is the BNZ chair in business in Asia and also chairs the enabling our Asia-Pacific trading nation distinctiveness theme at Victoria University. You can contact him here.