ANZ NZ, the country's biggest bank, to have ex-PM John Key as its chairman from January 2018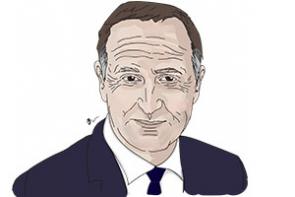 Former Prime Minister John Key is to replace outgoing ANZ Bank New Zealand chairman John Judge.
ANZ confirmed the move on Wednesday, which has been rumoured in the banking sector for some time.
Judge is set to retire in January. He has been on the ANZ NZ board since December 2008, and its chairman since June 2012. Key joins the board today, October 18, and will succeed Judge as chairman in January.
David Gonski, chairman of Australian parent ANZ Group, said Judge's tenure included significant change at ANZ NZ.
"The National Bank and ANZ brands and technology systems were successfully merged in 2012 and the business has grown significantly. ANZ New Zealand now has the biggest market share for home loans, deposits, credit cards and KiwiSaver, and is leading the way with digital services," Gonski said.
Gonski said Key would add "great value."
"Sir John Key's strong international career in banking and his understanding of and contacts across the Asia-Pacific – where many Australian and New Zealand companies are increasingly trading - will add great value to the governance of ANZ," said Gonski.
Key, a former head of global foreign exchange with Merrill Lynch, was Prime Minister from 2008 until his surprise resignation late last year. Since stepping down as PM he has also joined the Air New Zealand board as an independent director.
During his time as PM Key was popular among the banking fraternity. Former Westpac NZ CEO George Frazis said of Key in 2011: "The Prime Minister has a business background, an ex-banker, and this is resulting in quite decisive, responsive decision making based on really sound, fundamental economic objectives."
"For banking what that sees is a government much more focused [than Australia's] on growth and credit availability, which in turn is contributing to the improved economic outlook," Frazis added.
Key follows in the footsteps of another former National Party leader, Don Brash, who was on the ANZ NZ board, when it was known as ANZ National Bank, from 2007 to 2011. Brash is now chairman of the Chinese government controlled bank, ICBC NZ.
ANZ NZ's other current independent directors are Tony Carter, Mark Verbiest and Joan Withers. Executive directors on the board are ANZ NZ CEO and group executive David Hisco, ANZ Group chief risk officer and group executive Nigel Williams, and ANZ Group CEO Shayne Elliott.