First it was using 'high speed vessels' to transport cash, now it's starting a bank & eyeing initial coin offerings to raise capital - KlickEx's CEO reveals his bold plans to combat banks' AML de-risking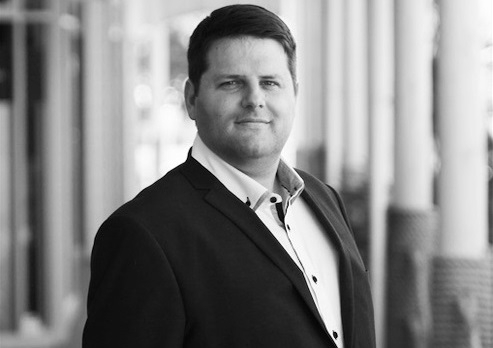 By Jenée Tibshraeny
The CEO of a money remittance firm, who has pledged to use "high speed vessels" to move hundreds of millions of dollars around the Pacific, now wants to open a bank.
Robert Bell of KlickEx last year told interest.co.nz he planned to use "130 foot" vessels to physically transport clients' cash, as banks were closing the bulk of remitters' accounts due to perceived money laundering risk.
The stringent 'know your client' requirements banks have to comply with under the Anti-Money Laundering and Countering the Financing of Terrorism (AML/CFT) Act have seen them cop flack from even the Reserve Bank for blanket de-risking, or in Bell's words, "randomly" picking and choosing who they do business with.
In response, he's trying to get banking registration in New Zealand, Australia and the United States.
KlickEx owns a number of the Pacific's largest money transfer operations. It is the region's largest clearing hub, accounting for over 60% of annual retail foreign exchange transactions (by value and volume) in key corridors.
"We have to stock the coffers with capital and come in and attach ourselves to the New Zealand banking system so that the commercial banks don't have any responsibility for the transactions going to the Pacific," Bell says.
His idea is for the members of an industry group he set up with funding from the United Nations and SWIFT, the Advancement for Pacific Financial Inclusion Infrastructure, to use the bank.
He's also lining up e-commerce "mega-giants" that require cross-border payments to use the service. He can't say who these are, but says they're massive multinationals.
Reserve Bank cynical  
The Reserve Bank can't comment on the specific institutions it regulates, or licence applications it receives. However Bell says officials rolled their eyes and laughed off the idea when he floated it with them.
"The Reserve Bank told us it would take 10 years to go from being a money transfer operator to a bank," he says.
He maintains the regulator's lack of enthusiasm for his scheme indicates it believes a company's size and the amount of money it has, determines how quickly its application gets approved.
He says getting a banking licence in New Zealand is "idiosyncratic", as you have to meet compliance standards around services banks typically offer (IE mortgages), even if you don't plan to offer them. 
Due to the hurdles being so large, Bell plans to "form" or "acquire" a bank overseas, before knocking on the regulator's door again.
"Hopefully we'll have that set-up so they can seriously consider fast-tracking our application early next year."
Initial coin offers to be used to raise capital
Pressed on how exactly he plans to "acquire" an overseas bank, Bell says: "Luckily at the moment big banks like Citibank, HSBC, Credit Suisse - they're all dumping their overseas portfolios.
"So we're doing at the moment, very large deals in Asia subsequent to the one we've already announced."
KlickEx on October 16 made headlines around the world, announcing a major partnership with tech giant, IBM, and Silicon Valley-based not for profit, Stellar.org.
The group launched a blockchain platform that essentially enables financial institutions to process and clear cross-border payments more efficiently.
IBM explains: "The solution is already processing live transactions in 12 currency corridors across the Pacific Islands and Australia, New Zealand and the United Kingdom. 
"Using a blockchain distributed ledger, all appropriate parties have access and insight into the clearing and settlement of financial transactions.
"It is designed to augment financial flows worldwide, for all payment types and values, and allows financial institutions to choose the settlement network of their choice for the exchange of central bank-issued digital assets."
Bell says: "That was actually the small deal. That was just the teaser. We have much bigger deals in the pipeline with IBM."
Since the partnership was announced, he claims he has been inundated with initial coin offer proposals. The amount he's talking about raising through these is in the hundreds of thousands of dollars.
An initial coin offer is a form of fundraising, where you receive tokens that carry certain rights (such as providing access to a new product or service) or an interest in an underlying asset or project.
The specific company bidding for the banking licences TBC
While Bell says he has the backing of a core team of 26 people from around the world, he doesn't appear to have the support of the shareholders of the company that once held KlickEx's assets.
He says UBNZ World Markets (NZ) Ltd recently "wound up" (despite still being registered with the Companies Office) after all its "debt was exchanged for assets".
KlickEx's account assets have since come under the ownership of Pacific Settlements Ltd, which was incorporated in August.
While Bell's brother, Henry Bell, is the director, it is unclear who exactly owns shares in the company. Its sole shareholder is Pacific Settlements Nominee Ltd, whose sole shareholder is CWM Trustee Holdings Ltd. However Bell says it's effectively owned by himself and debtholders.
He says none of UBNZ World Markets (NZ) Ltd's six other shareholders, who collectively have a 7.52% shareholding in the company (Bell has a 92.48% holding), have taken him up on his offer to get involved with Pacific Settlements Ltd. These shareholders include KlickEx's two other co-founders.  
Bell is unclear whether Pacific Settlements Ltd or another company might eventually hold the banking licences he's gunning for.
*This article was first published in our email for paying subscribers early on Tuesday morning. See here for more details and how to subscribe.