French fraudster Fabien Gaglio, a homeless man in Latvia, the infamous Geoffrey Taylor & New Zealand shell companies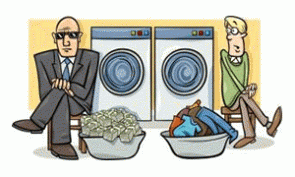 This article is Part II to 'NZ Rugby entangled in Ponzi fraudster's multi-million dollar crime spree', published by interest.co.nz earlier this week.
By Denise McNabb*
When French fraudster, Fabien Gaglio fronted up to a Paris police station on January 23, 2013 and confessed he had stolen $US100 million in a Ponzi scheme from his wealthy clients' bank accounts at Swiss asset management firm Hottinger & Partners, it appears he was hiding a much bigger secret.
It was one in which New Zealand companies had a starring role.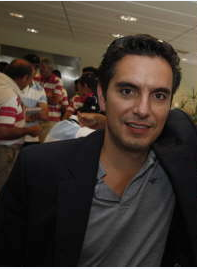 Not only had Gaglio (pictured) spent clients' funds on a salubrious lifestyle for himself and splashed out for friends and family, he has also schmoozed notable people, including an Oscar award-winning music producer, a three star Michelin chef, prominent rugby players, a Canadian racing car driver and other not so notable people. He was also using a web of infamous shell company incorporators.
New Zealand-registered companies, Ostek Group Ltd and Sunproject Ltd are in the frame thanks to the industrious efforts of prolific shell company incorporator Geoffrey Taylor and his GT Group, who have been linked to a raft of dubious clients from the United States to the Caribbean, Russia, the Ukraine, Cyprus, Hong Kong, Latvia, Romania and the Seychelles.
Ostek and Sunproject, both struck off by the New Zealand Companies Office, were set up by GT Group at its former Auckland headquarters, Level 5, 369 Queen Street and both have Taylor's former Vanuatu housekeeper, Nesita Manceau, as a director.
She was also a director of GT Group's VicAm (Auckland) Ltd, which spun off SP Trading, the NZ company whose unknown owners tried to use an Ilyushin-76 cargo plane to smuggle 35 tonnes of North Korean arms, grenades and missile launchers, valued an estimated US$18 million, to Iran in contravention of UN sanctions in 2009. The cargo was disguised as oil industry spare parts but the operation was unravelled when the plane was investigated in Bangkok.
Ostek Group Ltd was registered by GT Group in Auckland on 3 October 2007 and struck off on 6 July 2011. Sunproject Ltd was registered on 28 September 2007 and struck off on 6 July 2011.
They both have as their shareholder, Midland New Zealand Ltd, an offshoot of Midland Consult, a London-based registration agent founded by former Russian official Maxim Stepanov. Midland New Zealand's owner is Sulu Ltd and Pilipino Emilia Cordero Enriquez is its director. He features in other Taylor Group companies too.
Midland New Zealand was also the shareholder of Bristoll Export Ltd, a New Zealand-registered shell company from the GT Group stable involved in the trans-border transfer of US$230m stolen from the Russian tax authorities in the Hermitage Capital saga. Hermitage's lawyer, Sergei Magnitsky, died a tortuous death at the hands of Russian authorities.
Ostek features in Gaglio's network transferring 100,000 Swiss francs (CHF) through GT Group's Auckland office for the "payment of crockery" in December 2009 then out the same day to Gaglio's Glendale portfolio (see below). Ostek also facilitated several other payments such as $100,000 via UBS AG in Zurich to Adamello Development Inc.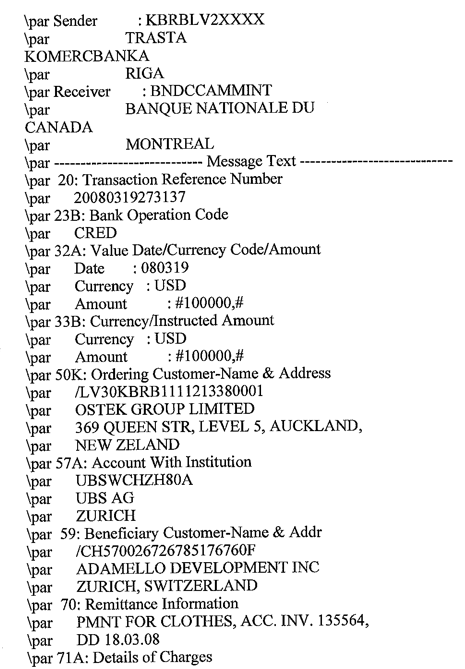 Thousands of pages of documents
Zurich-based forensics investigator, Dr Andrea Galli disseminated thousands of pages of documents, bank account, contracts both false and real and emails obtained from the Geneva Prosecutor's office for his client, Tilman Reissfelder, who is taking legal action to try and recover $US12 million Gaglio stole from him, including payments to sculptors for New Zealand rugby sculptures donated by Gaglio associates during the 2011 Rugby World Cup as reported by interest.co.nz earlier this week. 
By his estimate, Galli believes as much as €250m may have been laundered by Gaglio and unknown associates through his Glendale portfolio and other entities over 15 years, including before he started the Ponzi scheme at Hottinger after 2004.
Galli, who has extensive experience unravelling and charting companies in global laundering networks, was quick to spot what he calls a layering engine in the documents.
From what he has pieced together, he believes Gaglio may have had help from others. Under the administration of the Quadris AG company the layering engine consisted of a set of offshore companies with bank accounts in Switzerland that made transactions for high net worth individuals and some politically exposed persons (PEPs), mostly located in South America and South Europe.
Companies with names such as Ragetti Financial Group and Adamello Development Inc (mentioned above) feature in this network.
One Sunproject Ltd payment of US$30,000, was paid to Canadian motorsports driver Danny Rowe's company for auto parts via Wells Fargo Bank in San Francisco (see below).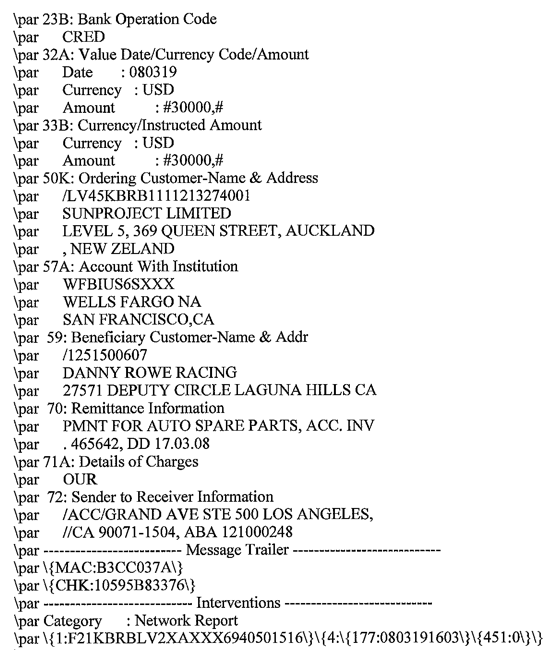 Danny Rowe, a friend of Gaglio, was vice president of OSE Ltd, a subsidiary of the Hong Kong-based door-to-door pyramid marketing company, Corbra Group International. Until 2014 OSE controlled all of the shares in Bank Azimut in Moscow but lost its licence due to severe irregularities and money-laundering. Its activities were terminated in June 2015 because of bankruptcy.
Rowe opened accounts at Hottinger Bank, the depository bank for Hottinger and Partners, co-managed by Gaglio.
 Galli found in the documents that Rowe and OSE president Dmitry Mogilesvsky used the GT Group and connections to Erik Vanagels to perform transactions in the Glendale Portfolio mechanism in direct co-operation with Gaglio.
 After Gaglio's arrest Rowe would later claim in a complaint to the Geneva Prosecutor that Gaglio illicitly extracted assets from those accounts. Investigations are ongoing both in Switzerland and in Russia.
A homeless man in Latvia
Vanagels, according to this blog by the Economic Crime Intelligence group and several media investigations is a homeless person living in Latvia's capital, Riga, but his name is used to register shell companies far and wide for nefarious purposes.
It pops up in eight companies in the Gaglio network, mainly registered in London and Wales but he is named as a director (this time with an address Panama) in one NZ-registered company, Harway Ltd, set up by Glenn Smith of the Company Net Trust in Albany during 2006. Harway was subsequently deregistered.
A Harway payment via UBS features below.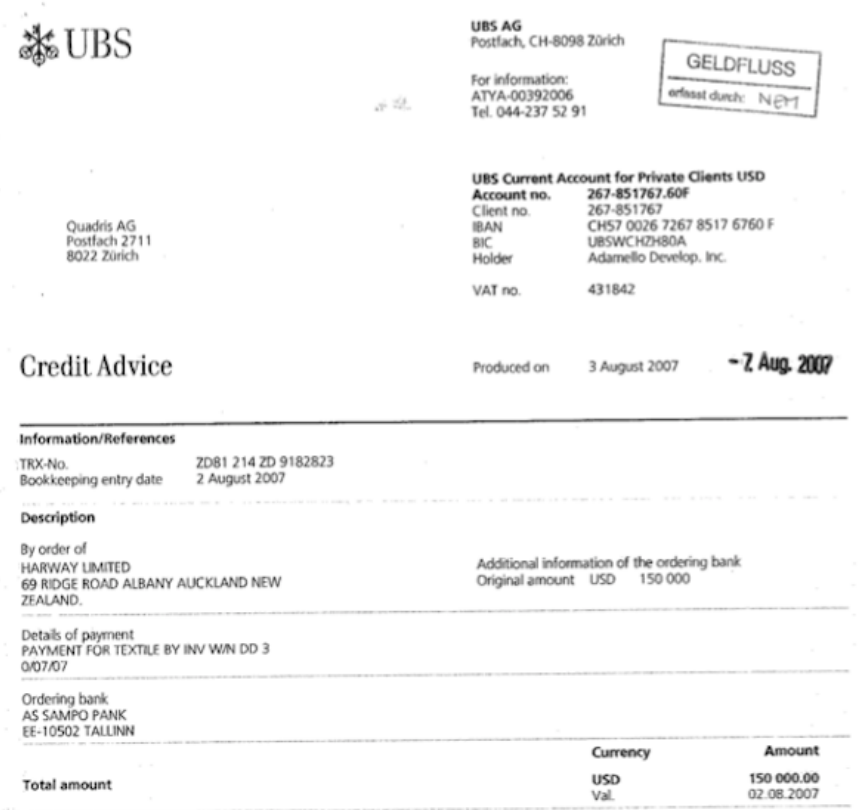 Harway's shareholder is Unihold Ltd with Manti Effrosyni, of Cyprus as its director. The shareholding structure follows a path to Equity Trust International and Liliya  Soboleva, the  wife and business partner of the controversial lawyer Evgeny Orlov, well known in the Vanagels network - in a similar subsidiary set-ups to those NZ companies  in the Azerbaijani laundromat detailed in this article. Equity Trust International, a NZ trust and company service provider received, a formal anti-money laundering warning from the Department of Internal Affairs last year.
The GT Group also registered three offshore shells in the British Virgin Islands - Rodeo Commercial Inc, Bergmann Tex SA and Ikaria Group S.A. with Latvian bank accounts at Trasta Komerchanka, or the Baltic International Bank, that were used in the Gaglio money-go round. A favourite GT Group stooge director, Stella Port Louis, features as a director in Ikaria and Rodeo Commercial Inc.
Mr 10%
Galli said between 2003 and 2009 it would appear that 10% of the funds in the Gaglio network were subtracted and ended up in Gaglio's Glendale Portfolio Inc. for redistribution to himself and relatives. But this channel was halted abruptly in 2009.
"It was at this time that the alleged fraudulent activities involving about €50 million started damaging some Hottinger & Partners' clients, apparently, in order to compensate for the Glendale Portfolio underperformance," wrote Galli in his report to Reissfelder.
"Geographically, this network operated on the California-Italy-Russia-Hong Kong and France axis, involving the film and entertainment industry, the art management industry, the pyramidal marketing industry and the clean-tech industry," he said.
Its management was in Switzerland, California, Luxembourg, Ireland and Hong Kong.
"All seem to have obtained a positive financial gain through the structure unlike the victims. Some structures controlled by them are presumably related to money laundering organization partially serving organised crime, in particular, in Italy and Russia. In Russia, the structures are most likely related to Bank Azimut in Moscow," Galli wrote.
"We observed that the layering entities used for these transactions prevalently belong to the Vanagels Connection, the GT Group connection and a few other potentially dubious structures based in Russia, Cyprus, Bulgaria and Costa Rica."
 He also discovered Danny Rowe shared administrators and staff of his private trust, Gongo Ltd, with other trusts linked to Gaglio and connected via transactions to entities linked to Vanagels and other dubious groups.
Asiaciti Trust
On 6 February, 2012 a transaction from Asiaciti Trust New Zealand (ACTNZ) of €250,000 was made to Groupe Eventeam SAS, a ticketing and events agency linked to Gaglio. A further €330,000 was transferred from ACTNZ, apparently using a forged loan. A few days later a further €250,000 was transferred to Groupe Eventeam SAS.
Asiaciti is one of the firms from whom files leaked to journalists became known as the Paradise Papers.
After Gaglio confessed to his crimes Groupe Eventeam SAS submitted a criminal complaint to the Geneva prosecutor regarding the alleged €330,000 loan from Asiaciti Trust New Zealand.
The Geneva prosecutor asked for more details with respect to the complaint. In response Eventeam provided documents and transaction details that had spelling errors and did not match up with dates and other relevant information. Asiaciti Trust acted for wealthy Californian, Larry Elins' Elins PT NZ Trust at Hottinger and Partners. The Elins Trust was allegedly used to make forged loans. The French police are still investigating Group Eventeam SAS.
Although Reissfelder is an innocent victim in the Gaglio embezzlement, he still puts it down to "one of the most exciting experiences of my life."
"You'd think we were talking about a movie or something," he said.
*Denise McNabb is a New Zealand freelance journalist. You can reach her here: dmcnabb98@gmail.com
*This article was first published in our email for paying subscribers early on Thursday morning. See here for more details and how to subscribe.