Siah Hwee Ang says while already developed in some ways, in many aspects, China is still lagging behind due to the lumpiness of a large population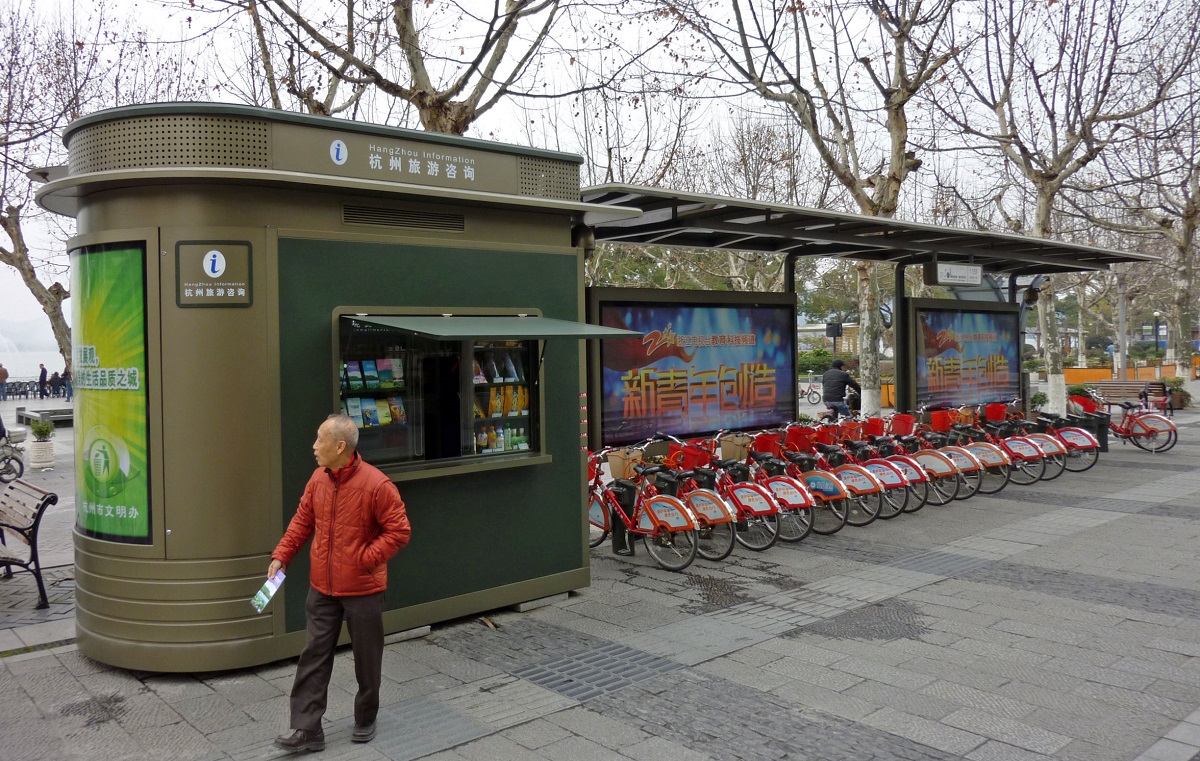 By Siah Hwee Ang*
Like many other developing countries, China closely watches its performance in different global indices and ranking systems. In 2017, its Engel's coefficient reached 29.3 percent.
The Engel's coefficient tracks the average proportion of income spent on food by households. The 29.3 percent is of particular significance as it falls within the 20 to 30 percent range. Normally, developed countries place in this range.
This triggers the discussion around whether China is indeed a developed country. There are many yardsticks with which one can measure its progress. On my trip to China last month, I was one of the few people still carrying cash in Shanghai. Everyone else was using various forms of electronic payment using their mobile phones. The number of netizens who use online payment services in China rose from 416 million in 2015 to 531 million in 2017. The number of netizens who shop online rose from 413 million to 533 million during the same period.
Another observation during my recent trip to China was that literally everyone would order food online - takeaways, delivered directly to your location. Netizens ordering food online rose from 114 million people in 2015 to 343 million in 2017. In this regard, China has to be classified as developed. The amazing sharing economy in China, such as sharing cars, bikes, basketballs, etc. defies a lot of business models. In 2015, this was already worth 1.95 trillion yuan (NZ$433 billion). By 2017, the volume has reached 4.92 trillion yuan (NZ$1.09 trillion). On this ground, again China is on the forefront of business models.
On the trade front, China is also putting more value add onto the goods and services that it exports. For example, the percentage value on China's exported goods stands at 67 percent. This is compared to 55 percent 15 years ago. So China is also moving up the value chain, a sign of becoming more developed. In the last twenty-five years, Shanghai recorded double-digit growth almost every year except during the global recession of 2008 and 2009. Its sustained growth is phenomenal by any standards.
Shanghai has the world's busiest container port, which handled 29 million TEUs (twenty-foot equivalent units) in 2010 and 36.5 million in 2015. But Shanghai is not representative of the whole of China. Barring the innovation that we see across the first and second tier cities in China, the rest of China is lagging behind. The quality of its products is still not there, prompting the Chinese government to provide incentives for improving the quality of inputs.
Made in China 2025 is a major step towards addressing this, as innovation for the large part is still lacking. Alongside this comes the rising number of intellectual property rights disputes filed. Fakes are a menace to innovation and to intellectual property protection systems. This does not pair well with China's push to become an innovation powerhouse. Further, the latest National Congress has called for more national branding from enterprises, but this is likely to take a long time to materialise.
While China's GDP is ranked second in the world, its GDP per capita is far from that of the US. In 2017, China's GDP per capita was less than US$9,000 while that of the US was US$59,495. According to the World Bank, a high-income economy (largely representing a developed one) is defined as a country with a gross national income per capita of US$12,236 or more in 2016. By this index, China still has a long way to go.
So how far is China from becoming a developed country? In some ways in the new era of the internet and ecommerce world, it's already one. And there's much to learn around how technologies and business models are adopted in such a large country. But in many aspects, it is still lagging behind due to the lumpiness of a large population.
____________________
*Siah Hwee Ang is the BNZ chair in business in Asia and also chairs the enabling our Asia- Pacific trading nation distinctiveness theme at Victoria University.