OMV tells the Commerce Commission depleting gas reserves at the fields it's proposing to buy from Shell will constrain the growth of its market share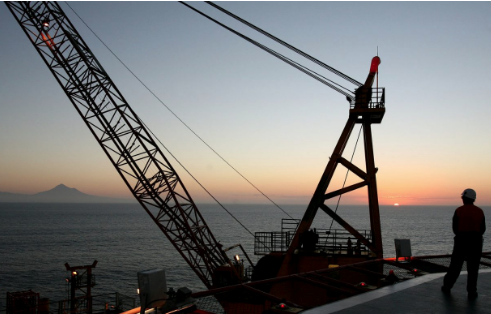 OMV says its ability to increase natural gas prices, should it be allowed to buy Shell's New Zealand assets, would be constrained by the fact these assets are reaching the end of their life.
The Austrian oil and gas giant makes this point in its merger clearance application, just published on the Commerce Commission's website.
It argues that even though an acquisition would see it increase its market share, this share would drop off over time as the reserves of the fields it would be acquiring have nearly been depleted.
OMV expects Pohokura - New Zealand's largest gas field - to "come off plateau" in the next year or two and "gradually decline towards its end of field life from then". It's proposing to increase its stake in this field from 26% to 74%.
As for the Maui field, which OMV is proposing to increase its stake in from 10% to 94%, its reserves are expected to be depleted by 2023 if no new finds are made or existing reserves enhanced.  The "best case" scenario is that Maui continues to operate until its permit expires in 2036.
OMV therefore asks the ComCom to focus on different producers' market shares of reserves, rather than production, as it weighs up its application.
While just over 53% of all the gas produced in New Zealand (gross) in 2017 came from Pohokura and Maui, the "proven and probable" and "contingent" reserves OMV will have post-acquisition will be much lower than that of Todd.
OMV's share will have increased to 26% from 7%, while Todd's will be 51%.
If "contingent" reserves are taken out of the picture, Todd's share of "proven and probable" reserves would sit at 37%, while OMV's will be at 28% post-merger.
Yet OMV argues Todd's "contingent" reserves should be counted, as it's likely they'll be used in the near future.
"Post-acquisition OMV will continue to face strong constraints from other market participants," OMV says.
Prices restrained by existing contracts
While OMV argues this depleting reserves situation will affect its ability to increase prices longer term, in the short term it will be constrained by the fact a "significant percentage" of gas production from Maui and Pohokura has been contracted. The expiry dates of these contracts have been redacted from the publicly available document.
"When customers do come off contract, they have the ability to switch suppliers, which acts as a constraint on price increases for natural gas," OMV says.
"This gives large customers (and competitors) such as Methanex, Genesis, Vector and Contact countervailing buyer power.
"Importantly, when customers do come off contract, Todd and Greymouth will hold the bulk of uncommitted (ie uncontracted) gas reserves going forward from 2019."
New oil and gas exploration ban irrelevant
OMV (which entered into its agreement with Shell in March) doesn't make mention of the Ministry of Business, Innovation and Employment saying the ban of new offshore oil and gas exploration, announced in April, risks putting upward pressure on domestic gas prices.
It says the announcement doesn't affect the "relevant markets in the present case since the decision does not impact on current reserves or the potential finds from current exploration permits".
OMV goes on to say the wholesale gas price has been declining since 2010; the proposed merger not expected to affect this trend.
Commenting on supply, it says: "While the re-estimation of the Pohokura field reserves has resulted in a reduction in overall gas reserves, this should be counteracted over time by the contingent resources coming into production."
An acquisition would also see OMV's share of the LPG market rise. It argues the increase would be by an immaterial amount.
OMV's acquisition of a variety of infrastructure assets associated with the transportation and storage of petroleum assets, are also not expected to cause competition issues.  
Overall, OMV says that if it didn't agree to buy Shell's assets, another purchaser who participated in the "competitive tender process and reached a late stage of that process", would have.