By Ilan Oshri*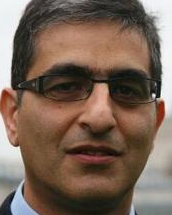 An excessive emphasis on just "keeping the lights on" is holding firms back from pursuing much-needed, transformational IT initiatives.
Innovation is key for the firm's growth and its competitiveness. Innovative firms are more likely to outperform their competition, attract superior talent and enjoy the trust of their customers and vendors.
In today's highly dynamic and demanding business environment, firms must rethink how IT innovation can be achieved while maintaining and running existing systems. As the speed of introducing new technological and service platforms, such as Internet of Things (IoT), artificial intelligence, and blockchain accelerates, keeping up with the competition has become increasingly challenging.
The trick for CIOs is to allocate a significant portion of the IT budget to innovative projects while ensuring that you are keeping the lights on in an efficient and effective manner. Is this feasible when ongoing operations consume 80% to 90% of a typical IT budget?
My research collaborators and I were commissioned by Rimini Street Global to undertake a global IT innovation study, for which 900 IT decision-makers from diverse economies and sectors were surveyed between January and March this year. We found that:
98% believe that their organisation needs to increase IT innovation spending
71% are worried about how their organisation will find budget for IT innovation
83% acknowledge a link between spending on IT innovation and the firm's competitive position
64% say their board shies away from transformative projects that integrate the entire IT infrastructure
63% say their board focuses on cost cutting rather than innovation
77% indicated that the biggest blocker to achieving innovation in their organisation is the over-spending on 'keeping the lights on'
74% stated that current contracts with service providers do not accommodate innovation
63% feel that they are locked in to current relationships with service providers, thus lacking the ability to explore other options to innovate through partnership
Growing pressures on IT spending, over investment in keeping the lights on and a slow pace of innovation from technology vendors is putting firms at immediate risk of losing their competitive edge. They must up their game and consider radical strategies that will enable innovation now. Critically, innovation must be understood as a collaborative effort that involves end-users, stakeholders and vendors. Firms that have adopted this approach have sped up their innovation process, shortened the intervals between introductions of new services and shortened time to market.
In our report, we outline several strategies for escaping an innovation paralysis:
Reduce your "keeping the lights on" costs by contracting out the optimization of existing IT and software assets, and redirect savings to innovation activities.
Develop a service-innovation model with your service provider to ensure that while your provider is committed to delivering a lean and efficient service, it is also compelled to deliver transformative innovation. Firms must now seek service providers who are willing to engage in a service-innovation relationship, co-develop the client's IT platform roadmap, and be a true partner for their clients. 
---
*Ilan Oshri is a Professor at the University of Auckland's Graduate School of Management.