Credit union industry association Co-op Money NZ battles a core banking system upgrade cost blowout, divorce from two members & other financial challenges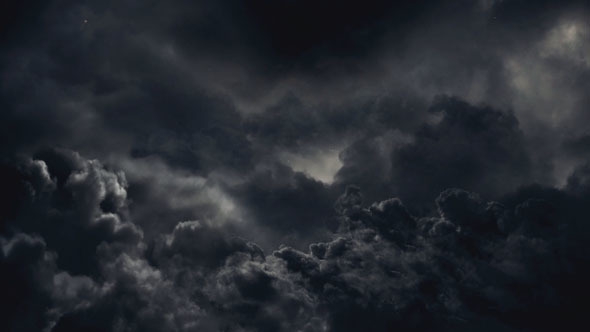 By Gareth Vaughan
If you happened to be standing outside Co-op Money NZ's office on Teed Street in Auckland's Newmarket at about 3.20pm on Monday it's just possible you may have heard a cheer.
That's when news the Reserve Bank had approved the sale of Co-op Money's non-life insurance business, which trades under the Co-op Insurance name, to Provident Insurance came through. If there was a cheer it would have been because under Reserve Bank rules the insurance business must hold minimum solvency capital of $5 million and Co-op Money is facing major financial challenges.
But whilst approval has been gained for the sale of Co-op Insurance's non-life operations, Reserve Bank approval for the sale of its life business to an unnamed entity is still awaited. For the June 2017 year Co-op Insurance lost $338,860. Annual underwriting income from life business totalled $872,778, and $1.7 million from non-life business. The price of the sale to Provident has not been disclosed.
Co-op Money NZ, trading name for the New Zealand Association of Credit Unions (NZACU) being the industry association for member owned credit unions, is experiencing a tumultuous period. Two of its members, Westforce Credit Union and NZ's biggest credit union First Credit Union, have stopped taking Co-op Money's business services amid a fallout over strategic direction causing a loss of revenue. On top of this, the introduction of a new Oracle Flexcube core banking system is costing more than expected and taking longer than expected to implement.
Against this backdrop Co-op Money commissioned an independent financial assessment from an accounting firm it won't publicly name, which highlights a number of issues impacting its financial performance, liquidity and capital base.
Co-op Money CEO Henry Lynch left in April after nearly eight years in the role with chief operating officer Jonathan Lee serving as interim CEO. Co-op Money is chaired by Massey University's Claire Matthews, who is also a director of member NZCU Baywide, one of NZ's biggest credit unions.
Co-op Money says its members themselves represent about 190,000 members, hold assets of about $1.7 billion, have more than 80 branches, and employ some 480 staff. Co-op Money is both an industry representative and lobbyist for its members like the New Zealand Bankers' Association is for banks, and provides them a range of services such as core banking, data processing and support, debit card facilities and insurance products, plus a treasury function. The services are funded by credit union members investing in Co-op Money base capital notes.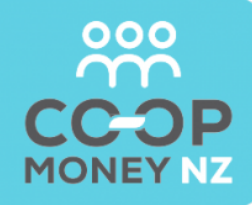 Co-op Money's members, which are non-bank deposit takers licensed by the Reserve Bank, include Aotearoa Credit Union, Caxton Staff Credit Union, First Credit Union, Fisher & Paykel Credit Union, NZ Firefighters Credit Union, NZCU Auckland, NZCU Baywide, NZCU Central, NZCU Employees, NZCU South, and NZCU Steelsands. Associate members are Heretaunga Building Society, Nelson Building Society, and Wairarapa Building Society. 
In its most recent Product Disclosure Statement Credit Union South says a critical milestone for Co-op Money is the sale of its insurance business in order to release capital.
"If the regulatory approval of the sale of the insurance business is not obtained or the sale does not proceed for any other reason, there will be a significant financial impact on NZACU that will likely result in a need for further capital investment into NZACU. This could have an adverse financial impact on Credit Union South's financial position."
Credit Union South goes on to describe "delays and significant cost overruns" with the Oracle Flexcube roll out, whilst NZCU Baywide talks of "delays and an escalation in costs" that have impacted Co-op Money.
An inauspicious start with Oracle Flexcube
Back in January 2016 Co-op Money announced it had chosen Oracle Flexcube as its new core banking system. This would deliver product flexibility, extensibility and interoperability to members, and provide them with improved accessibility and user friendliness across branches, Co-op Money said.
"The Oracle solution was chosen by a majority of our credit union members after an in-depth consultative process that had us discussing its relative benefits and advantages. We are focused on becoming increasingly agile, responsive to member needs and resilient to change, and Oracle's Flexcube ticked all those boxes for us," Lynch said in Co-op Money's announcement.
Deployment of Oracle Flexcube would start in early 2016, Co-op Money said. However, it wasn't until August 2017 that Co-op Money announced the first of its members, Aotearoa Credit Union, was launching the new core banking platform. It's fair to say the shift to the new system did not go well for Aotearoa.
Aotearoa, which has about 10,000 largely Maori and Pasifika members, reported a September 2017 year net loss of $804,939. The loss included write-downs and write-offs of $750,062, with $529,832 stemming from internal costs related to the implementation of the Oracle Flexcube core banking system. (There was also a $220,230 impairment on Aotearoa's investment in Co-op Money base capital notes. More on this later).
To give some context for the size of Aotearoa's annual loss, it made a profit of $158,788 the previous year, and had total assets of $19.9 million at September 30 last year. 
"In March 2017, the Credit Union entered into an agreement for the provision for 'bureau services' with New Zealand Association of Credit Unions (trading as Co-op Money NZ). Under the bureau services agreement Co-op Money NZ grants access to and, use of, the core banking system software. The Credit Union determined that it did not own (or jointly own) the core banking system and as a result an intangible asset was unable to be recognised. Rather the agreement and payments to Co-op Money NZ gave rise to a prepayment for future bureau services," Aotearoa says.
The 2017 September year financials show $391,718 core banking implementation expenditure. Aotearoa expects to get at least 10 years life out of the Oracle system.
'We ended up really under the pump'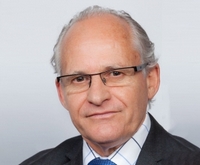 Wyn Osborne (pictured), deputy chairman of Co-op Money and until recently Aotearoa's chairman and now its chief executive, told interest.co.nz a couple of key reasons for the core banking system write-down were worked through with auditor Staples Rodway. These included the appropriate reporting for Aotearoa's agreement with Co-op Money in terms of the former's contribution to the project cost, and the human resource costs Aotearoa faced during the migration.
"We ended up really under the pump in terms of needing to make a decision about that. And the analysis required to support the capitalisation of those costs meant we ended up expensing it. [But] I think some of those [costs] could've been capitalised," Osborne said.
Difficulties faced included getting printed statements out to members so accounts could be validated.
Being the first to implement the new core system - the guinea pig for other credit unions, resulted in a "huge amount of learning" for the benefit of the sector, Osborne said.
"That's part of the burden or the challenge, if you like, of going first. You are stepping into the unknown and despite your best efforts there'll be things that surprise you through that process," he said.
"It truly stretched the capability of our organisation... There were a lot of lessons learnt in there."
Last week Co-op Money announced the New Zealand Firefighters Credit Union had become the fourth overall and first industrial based credit union to migrate to Oracle Flexcube. 
One of the others that has already adopted the Oracle system is NZCU Baywide. CEO Gavin Earle said that while it has cost more than forecast, NZCU Baywide doesn't expect any impairment to its investment.
Six months behind schedule
In a written response to interest.co.nz's questions Matthews said a number of the questions were commercially sensitive so she decided to provide a general update to cover the queries "where I can."
The shift to the Oracle Flexcube system was running about six months behind the initial estimation, Matthews said, which was "pretty good" given the old FACTS system has been in use for 30-odd years, meaning there was a lot to work through.
"The project has also cost more than we thought, being a combination of requiring more work than initially thought plus a number of enhancements that we decided on as we progressed with the build. Whilst, as you say this is common with IT projects, it's more than we would have liked but nowhere near like some of the other IT projects in the news," she added.
Kiwibank last year took a $101 million pre-tax impairment after dumping its CoreMod core banking system upgrade. The decision to cull the project came after the NZ Super Fund and ACC bought into Kiwibank, taking a combined 47% stake. NZ Post holds the remaining 53%. Long serving CEO Paul Brock also left Kiwibank late last year.
Matthews said with four credit unions now using Oracle Flexcube, including NZCU Baywide and NZCU South, more than 80% of user volume has migrated across. There are five more credit unions to migrate before year end plus Co-op Money itself, she said.
Co-op Money's financial statements show computer software intangible asset additions of $3.575 million in 2017, and $3.523 million in 2016. Net book value for this as of June 30 last year, was $7.079 million, up from $1.291 million two years earlier.
The graphic below comes from Co-op Money's 2016 Annual Report. The project 'Gear3' is the replacement of the FACTS core banking system with Oracle Flexcube.

'If you're sharing a flat and disagree with your flatmates, probably the best thing is to move out'
Whilst the core banking system project has been bubbling away, Co-op Money has also been dealing with two of its members stopping taking its business services. The two to do this are Westforce Credit Union and First Credit Union. First Credit Union still takes Co-op Money's industry representative services such as risk and compliance and government liaison, however Westforce has cut all ties. Their departures came against the backdrop of their opposition to Co-op Money providing services to associate members such as building societies. The two viewed this as Co-op Money using their members' money to fund their competitors.
The two thus complained to Registrar of Friendly Societies and Credit Unions Ross Van Der Schyff. He decided that the rules allowing associate members to buy Co-op Money business services and allowing Co-op Money to provide them, were inconsistent with the Friendly Societies and Credit Unions Act 1982 and therefore invalid. However, Co-op Money successfully appealed to the High Court.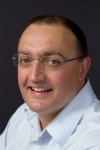 Simon Scott (pictured), general manager of First Credit Union which is the country's biggest with 65,000 members and $348 million in assets, said First Credit Union quit Co-op Money because it wanted to be in charge of its own destiny.
"We wanted to get back to the basics of what a credit union is about, which is being a financial cooperative making it better [for members] to belong. So that's what we're doing," Scott told interest.co.nz. "We just want to be in charge of our destiny. If you're sharing a flat and disagree with your flatmates, probably the best thing is to move out and do your own thing.
"Of the credit union business in New Zealand we're 42% of the entire business ourselves. So we've got the scale to do our own thing and get on with things, so that's really what we did," Scott said.
Both First Credit Union and Westforce have adopted a Finzsoft core banking system instead of Oracle Flexcube, which Scott describes as an "expensive first tier banking system."
"They [Finzsoft] were tried and true and we've found them excellent to work with. We've got better pricing [for members and the credit union]," said Scott.
First Credit Union has also formed its own insurance company, First Insurance Ltd, which was licensed by the Reserve Bank on June 1.
'We're not for profit'
Whilst Westforce Credit Union sold its base capital notes to NZCU Baywide, First Credit Union still holds $5.4 million worth. That's a decent chunk of the total, with Co-op Money's 2017 financial statements showing $13.695 million worth on issue.
Scott said First Credit Union's currently not receiving interest payments on these notes, which have been around 2% in the past. He expects a decision to be made by the end of August whether First Credit Union will keep the notes or sell them to other credit unions.
Meanwhile, Westforce Credit Union sold its capital notes to NZCU Baywide for their carrying value of $584,925. 
"We just didn't agree with their strategic direction. We didn't believe that they [Co-op Money] needed to go to a tier one core banking system. The one that they chose, we thought, was going to be too expensive and we didn't agree with their providing services to third parties," said Westforce general manager Victor Martick.
"They [Co-op Money] should be providing services to credit unions and not our competitors."
Martick was worried by members' money being invested in areas he viewed as higher risk, "that we never put the money in the kitty for".
"As the amount of credit unions started to deplete, they [Co-op Money] started thinking 'how else are we going to make more money so let's start bringing in non-credit unions'. They started bringing in building societies and they started bringing in other businesses," Martick added. "Credit unions aren't out to make money. I'm happy if I make a $10 profit each year as long as everyone gets what they want. We're not profit driven, we're not for profit."

Martick (pictured) said Westforce, which has about 4,500 members, was asked to leave Co-op Money by NZCU Baywide, effectively being told "we'll buy your base capital notes if you go away."
He sees the whole purpose of Co-op Money as being to provide services to credit unions at low risk.
"It's not a worry for me anymore and that's a big relief. I now spend most of my time looking after my investors rather than worrying about the money we had invested with them and the fact that they were wanting to go on to a fancy computer system so that they can offer it to non-credit unions. They wanted credit unions to pay for a computer system so that they can offer it to our competitors," said Martick.
Earle denies NZCU Baywide asked Westforce to leave Co-op Money.
"NZCU Baywide took up an offer by Westforce Credit Union to purchase their base capital notes. NZCU Baywide did not ask Westforce Credit Union to leave. By virtue of selling their base capital notes, Westforce resigned from their membership of Co-op Money NZ," Earle says.
Loss of revenue & high fixed costs
As noted above Aotearoa's latest financial results include a $220,230 impairment on its Co-op Money base capital notes. That was a 50% impairment. As of September 30, after the write-down, it held $220,229 worth, noting "significant risk" further write-downs may need to be made.
The remaining value of the capital notes is dependent on Co-op Money receiving continued support from its members, achieving its strategic objectives with non-member business, being able to raise further capital if required, and meeting its forecasted and budgeted performance and cash flows,  Aotearoa has said.
"Should Co-op Money not achieve these objectives, further adjustments may need to be made to the carrying value of the capital notes. These issues point to uncertainty regarding carrying value of the capital notes," said Aotearoa.
Aotearoa also details that the independent financial assessment of Co-op Money reports on Co -op Money's financial position and performance, plus cash-flow and management practises.
The report identified:
— Loss of revenue as a result of the Westforce and First credit unions no longer using Co-op Money NZ's services;
— A high fixed cost base and increased operating costs;
— Capital expenditure overruns on the Oracle Flexcube core banking implementation;
— Losses from the insurance business. And;
— A number of one-off costs associated with legal and public relations costs for the court hearing, a proposed restructuring, legislative changes and a related party application to Reserve Bank of New Zealand. (The latter relates to the potential for the number of Co-op Money member credit unions falling to 10 or below. If this happens these exposures to Co-op Money will become related party exposure under deposit taker regulations due to each credit union having 10% or more of the voting rights in Co-op Money).
'A transition phase'
Osborne said questions about the capital notes should be addressed to Matthews as Co-op Money chairman. Her written answers didn't address the capital notes.
Matthews did, however, acknowledge Co-op Money's in "a transition phase."
"As you know we've had a couple of members choose to leave us but we are also delivering products and services beyond our traditional market of credit unions. Bank of the Cook Islands in the Pacific Islands is one example, as is the 'Bonfire' pre-paid Mastercard which can be seen in Foodstuffs supermarkets around the country," said Matthews.
She said the sale of the insurance business was a strategic decision taken in late 2016 when Co-op Money decided to focus on the banking and payments sector where more opportunities were seen for growth.
"The sale process is progressing - the non-life application has been approved [by the Reserve Bank], while the life application is still working through the system and should be completed soon," said Matthews.
A significant milestone or ridiculous legislation?
Earlier this month Co-op Money cheered Parliament's passing of the Friendly Societies and Credit Unions Bill, saying this was a significant milestone and endorsement for the future of the NZ credit union sector. The Bill, introduced by National Party Kaikoura MP Stuart Smith, heralds a new era of growth and innovation for the credit union sector, according to Co-op Money.
Co-op Money notes the Bill means credit unions will no longer need trustees to hold assets or operate their businesses. Additionally passing of the Bill means credit unions will be able to more easily expand their services to include lending to small and medium sized businesses.
Matthews said the new legislation modernises a "not fit-for-purpose Act" that was more than 35 years old.
"The changes reduce compliance costs for credit unions and Co-op Money NZ by turning them into bodies corporate and eliminating the need for internal trustees to hold the assets of the credit union on behalf of members. It also allows for credit unions to lend directly to SMEs related to credit union members. This provides an exciting growth opportunity for credit unions to more easily lend back into their local communities in the regions," said Matthews.
Scott and Martick, however, are not fans of the new legislation with Scott describing it as "ridiculous legislation."
"There was no need for the new legislation. Business lending we'll never do in a million years. They wanted to push for SME lending [but] we'll simply never do it and we're the biggest [credit union]," Scott said.
"We'll never be equipped and nor do we want to be equipped to do business lending, it's simply not our thing. But good luck to them, all the others."
Martick added: "We didn't feel there was any change necessary."
Restructure possible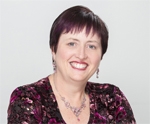 Meanwhile Matthews (pictured) said Lynch left to pursue new challenges.
"We are working through the process for a replacement for Henry and will let you know when this is completed."
Asked for comment for this story Lynch said given he left Co-op Money earlier this year it isn't appropriate for him to comment.
When his departure was announced in March Lynch told interest.co.nz he planned to take some time off, catch up on some projects he had on the back burner at home, catch up on a lot of reading, and do some travel.
As for Co-op Money's future, Matthews said a restructure is on the cards.
"Looking to the future, we are looking at the opportunity to restructure the business to set it up for the future. This includes moving the business operations into a company structure [operating under the Companies Act] rather than operating under the Friendly Societies and Credit Unions Act as this provides a better commercial basis for an organisation such as ours. We've had discussions with members but no decision has been made on this as yet," Matthews said.
*This article was first published in our email for paying subscribers early on Thursday morning. See here for more details and how to subscribe.