Auckland-based money remitter Qian DuoDuo moved almost $95m from China to NZ without having enough information to trace transactions back to their originators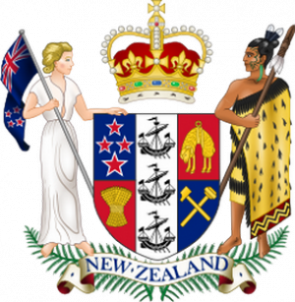 Auckland-based money remitter Qian DuoDuo Limited, prosecuted by the Department of Internal Affairs (DIA) under anti-money laundering legislation, moved almost $95 million from China to New Zealand without having enough information to trace transactions back to the originator, a court judgment says.
Qian DuoDuo, trading as Lidong Foreign Exchange, has been fined $356,000 by Justice Grant Powell in the High Court at Auckland. His judgment notes no money laundering or financing of terrorism has been shown or is alleged to have actually occurred through Qian DuoDuo.
However, the company's failure to conduct enhanced customer due diligence as required under the Anti-Money Laundering and Countering Financing of Terrorism Act in respect of its wire transfers, saw nearly $95 million moved electronically into NZ from China without Qian DuoDuo having enough information to enable it to trace the transactions back to their originators.
Many of the transactions were organised through electronic media such as WeChat and Skype, the judgment notes.
According to the DIA, the case involves 796 high risk transactions and 1,088 wire transfers proceeding without adequate due diligence, 1327 total transactions not being subject to adequate account monitoring or ongoing customer due diligence, and the DIA - as AML/CFT Act overseer - not being able to monitor Qian DuoDuo's transactions and customers.
Because of the failure to monitor accounts and perform ongoing customer due diligence, Qian DuoDuo was unable to identify any grounds for reporting suspicious transactions conducted by six money remitters it worked with through third party agreements. They were DP International Finance Limited, Broadtrust Group Limited, Xiao Xiaolan, LAN's Enterprise Limited, Forex Brokers Limited and 21st Century International Limited.
"In some cases, the records kept by Qian DuoDuo were so poor that the Department has been unable to accurately reconstruct the entire transaction," Justice Powell says.
Qian DuoDuo banked with Kiwibank until it pulled the plug, moving to Heartland Bank in December 2014, the judgment reveals. A DIA investigation, carried out from early 2015, established that Qian DuoDuo had breached its AML obligations. Qian DuoDuo's director and sole shareholder is named in the judgment as Ye (Cathay) Hua.
The hearing focused on determining the appropriate pecuniary penalty for Qian DuoDuo given the company had accepted liability for four civil liability acts. These were failure in respect of risk assessments, failure to carry out enhanced customer due diligence, customer due diligence and account monitoring, and failure to keep records. The DIA sought penalties of $2.496 million.
"While both parties have accepted that Qian DuoDuo benefited from its breaches of the Act by being able to offer customers a less rigorous AML/CFT compliance framework, there is no suggestion in the evidence that the lack of AML/CFT compliance was in any way used as a selling point, or indeed that its customers were ever aware that Qian DuoDuo was not complying with its AML/CFT obligations. On the contrary as set out below, Qian DuoDuo itself was not aware until the DIA investigation that it was substantially non-compliant," the judgment says.
"I am satisfied that Qian DuoDuo's liability is at the lowest end. Given that general conclusion, and noting in particular my assessment that the civil liability acts have not had any substantive effect on New Zealand's financial system, I conclude the conduct reflected in the four civil liability acts does not require the imposition of a significant deterrent penalty on Qian DuoDuo. This is not a case where there is a need to 'deter the unscrupulous from taking a calculated business risk.' As a result given Qian DuoDuo thought it had taken steps to do everything possible to comply with its AML/CFT obligation the imposition of a significant deterrent penalty would be wrong in principle," says Justice Powell.
"For the reasons set out in this judgment I am satisfied that the final pecuniary penalty of $356,000 fairly reflects the seriousness of the civil liability acts at issue in this case."
Last year Ping An, another Auckland-based money remitter, was fined $5.29 million in a DIA case for "calculated and contemptuous disregard' for anti-money laundering laws. Ping An unsuccessfully challenged the fine. And last December the DIA filed proceedings against a third Auckland-based money remitter, Jin Yuan Finance Limited, under the AML/CFT Act. Again, it's not alleged Jin Yuan Finance was actually involved in money laundering or the financing of terrorism, rather that it failed to meet AML/CFT Act requirements involving customer due diligence, account monitoring, record keeping, the reporting of suspicious transactions and failed to establish, implement and maintain an effective AML/CFT programme. 
The full Qian DuoDuo judgment is here. 
*This article was first published in our email for paying subscribers early on Tuesday morning. See here for more details and how to subscribe.