As mortgage interest rates fall, home & contents insurance premiums are rising, and fast, undermining the benefits of low interest rates. We investigate where that insurance premium goes and how it has changed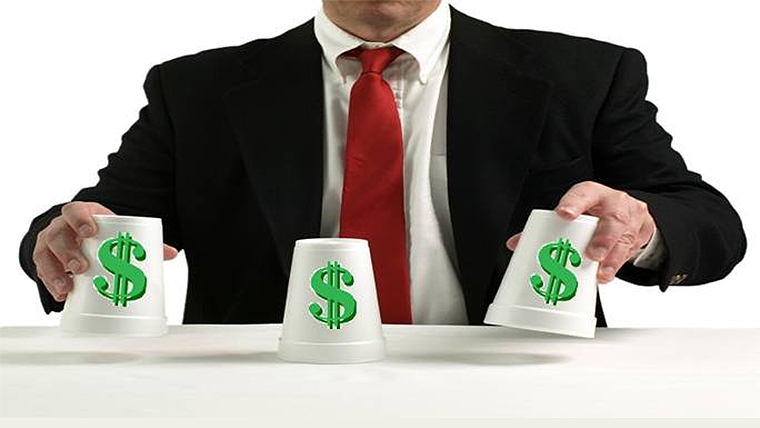 By David Chaston
Each time you get a bill for your house and contents insurance policies you probably wince.
In the past 10 years these costs have risen 133% overall. On a per house basis, given that the number of houses has risen 9.9% in that period, that is still a 123% rise.
Much of that of course is a consequence of the Canterbury and Wellington earthquakes.
One beneficiary has been the insurance broker industry, who are paid as a proportion of the premium cost. Our estimate is that this industry earned $103 million in commissions off this specific type of cover in 2018, up from $44 million 10 years ago.
But a quick check of the chart below also reveals another surprising observation - that the local insurers themselves seem not to be benefiting to the same extent, certainly not over the past five years.
The core data is here, as released by the Insurance Council.
It is the passing on of costs from reinsurers that is having the biggest impact, and rather than settling down, their 'take' of the premiums households pay seems to be still rising fast. In 2018, it was up 38% from 2017. In the past five years it has risen almost $¼ billion, an increase of 133%. New Zealand is one of the few countries where comprehensive coverage for quakes is accepted and considered affordable. It is also required to retain mortgage funding. We are paying increasingly for that.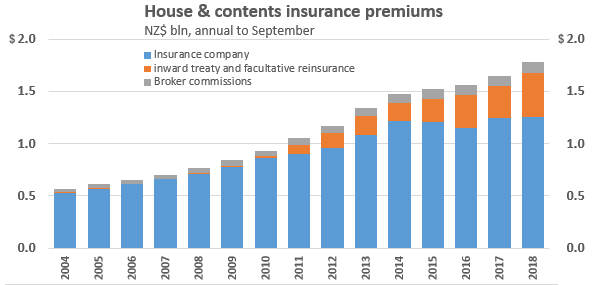 These costs impose a large handbrake on the economic activity of the country. In 2008, they took 0.4% of GDP. By 2018 that had risen to 0.6% of GDP. Yes, our economy had grown 54% in nominal terms in that decade, but house & contents insurance premiums had risen 133% in the same time frame, eating into the real gains. Our economy got an artificial 'boost' from quake remediation, but those costs are now being paid for by premium-payers.
In a year, home & contents insurance costs $1.8 billion, rising $130 million in a year. In the same period the cost of residential mortgage interest was $11.9 billion (see RBNZ C35) and was essentially unchanged at the gross level in a year.
There are many other classes of insurance and together general insurance rakes in $6.3 billion of gross premium in 2018. House and contents only accounted for a bit more than a quarter of that. We will look at the profile of other general insurance costs in another article.