How Quashed wants to make insurance easy for New Zealanders. And cheaper.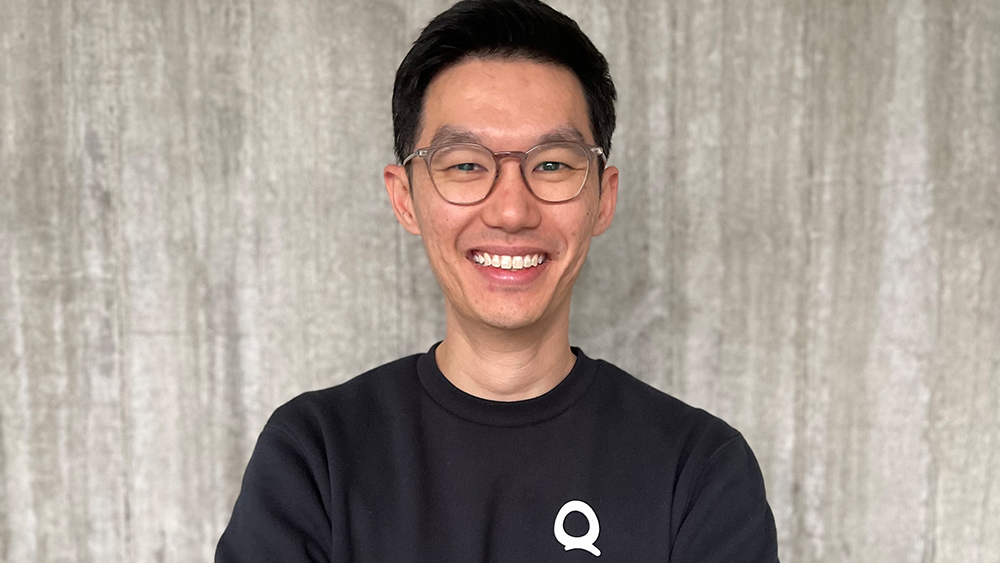 About three years ago Justin Lim got married and purchased a home.
A bank worker for about seven years, Lim says he thought he had a pretty good handle on his finances.
But when it came to insurance, Lim says he was on less comfortable ground.
What insurance policies did he have? What was covered? What was not covered? And how much was he spending?
"I just thought it'd be really cool if I can create a portal that enabled me to get a view of my whole entire world of insurance in one place," he says.
Lim founded insurance portal Quashed in 2019, and it launched in 2020. 
Consumers can upload their insurance policy documents on Quashed's browser platform and then get information about their plans, how much their insurance is costing them and when policies will renew, all on one page.
It also has a comparison feature called Market Scan. Market Scan uses machine learning and artificial intelligence to scan uploaded insurance policy documents and can compare them to others, and give Quashed users at least three potential policies to consider.
Quashed has some insurance companies providing policies directly to it, including Protecta, Pinnacle Life and Initio.
The rest of the data it gleans from policies uploaded by its users. Lim says Quashed is adding between about 200-300 new users on a good day on the insurance portal.
Up, up and away
Other than Consumer NZ's insurance survey, comparing premiums for insurers is usually a matter of doing your own desk research and individually working out which insurer offers what, and for how much.
The most recent Consumer NZ survey published in December 2022 found that insurance premiums had risen for a standard house by 17% in Hamilton, 15% in Auckland and 14% in Dunedin compared with December 2021.
Quashed found for the year ended 2022, general insurance premiums for its customers rose on average by 17% for house insurance, 12% for contents insurance and 10% for car insurance.
Quashed analysed thousands of insurance policies uploaded to its site in January, February and March, and has now released a report detailing how much premiums for those policies have risen.
For house insurance, premiums for renewed policies had an average increase of 20.3% and an average premium increase of $327.
For contents policy premiums increased on average by 14.7%, while car insurance premiums rose on average by 10.05%.
Quashed found that the average New Zealand household could expect insurance premiums to cost $561.50 more when they go to renew their policies.
Lim says New Zealanders can save thousands of dollars on insurance by shopping around.
"Our insurance comparison tool, Market Scan, has found that the difference in premiums quoted across insurers increased compared to the prior quarter. This means consumers shopping for insurance would find a bigger difference in prices and potential savings."
Quashed found that the average price difference between the most expensive house insurance policy and the cheapest on the site was $827.83.
He says there are plenty of insurance brands outside of the dominant two players who have good offerings in the market like Cove or Pinnacle Life or MAS, and he hopes Quashed helps New Zealanders to get the best bang for their buck.
Lim says it's important to note changes to the Toka Tū Ake EQC levy have had an impact on premiums. The EQC levy has risen to $552 including Goods and Services Tax (GST) in October 2022, up from $345 including GST.
Analysis commissioned by Treasury found the rising EQC levy was the largest single contributor to insurance premium price rises.
The Fire and Emergency New Zealand levy is also paid through house insurance policies, and is rising to cover a new employment deal for firefighters, which is capped for homeowners at close to $150, the Insurance Council of New Zealand says.
Lim says he's working hard to get more insurance companies putting their policies straight onto the site, and expects Quashed will sign up one of the big two - IAG or Suncorp - by the end of this year.
It has also signed a partnership deal with Xero, and has been doing workshops to help its staff understand their insurance policies, whether they're well covered, or could save money.
Quashed is focused on ensuring what it offers just isn't a race to the bottom-priced insurance policies, Lim says, and its comparison includes analysis so that it is showing policies that are fit for purpose, not just cheaper.
For its business journey, Lim says he's taking inspiration from share-buying platform Sharesies' incredible rise.
The firm raised $600,000 for its development in 2021.
Lim sees Quashed as filling a similar space to Sharesies.
Quashed can help to make insurance easier to understand, more accessible, more affordable and ultimately invigorate interest in our insurance lives, Lim says.