Stolen car claims cost $60 in extra premium for legit motorists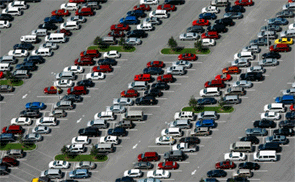 The annual cost of stolen car claims exceeds $100 million, paid for by higher premiums.
Each year up to 40,000 cars are stolen, but only about 20,000 are reported to police. Two thirds are recovered, but the police only solve 20% of the cases referred to them.
The 6,500 that are never traced are the source of a major underground industry, involving chop-shops and export of parts. Often the original theft is paid for in drugs, but from there on, things get highly organised.
The Weekend Herald today featues a major story on the issue. Here is a taste of their investigation.
The average extra cost of $60 a year for each owner is based on an estimated 70 per cent of the 2.3 million cars in New Zealand that are covered by insurance policies.

Police have had some success in recent years, including one operation which found hundreds of Toyota vans had been taken to "chop shops" then shipped to the Middle East in parts.

Another inquiry tracked cars being taken from Auckland supermarket carparks, driven as far away as Hawkes Bay in the middle of the night, then stripped down in a few hours.

Often, car thieves would be paid in P - as little as $200 worth for each car.
The Weekend Herald article included five tips to keep your car safe.