What's in and what's out - EQC covers residential property, but not farms, boats, jetties, office buildings and explosives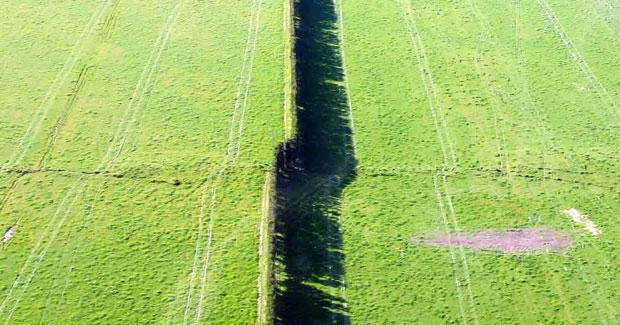 By John Grant
Many Canterbury rural properties have suffered significant damage. Today's New Zealand Herald has an article about farmers being up in arms because they have discovered they have no insurance cover on their rural property. You can see this article here.
However it's not insured by EQC, never has been, and it is unlikely to be covered in the future.
Why? Because the EQC cover applies to residential properties only and does not extend to commercial operations in any way - neither rural nor city. The only exception to this is the cover on a house that is let to tenants.
So why are the owners of rural property expecting the Government or EQC to suddenly come to the party to correct the damage caused by an earthquake?
If they do then there would be an equal expectation that city business operators will seek direct help from EQC or Government as well.
The maximum amount EQC will pay for residential land is either the value of the land destroyed or damaged, or the value of 4,000 square metres (about an acre), or the value of the minimum sized building site allowed in the area in which you live – whichever is the lower.
Note that if the land can be repaired for less than its value at the time of damage, then that is the maximum amount that EQC will pay.
To have cover for land you need to have the building that the land is on insured under a residential policy covering fire where a levy is paid for earthquake cover.
Some of the exclusions and restrictions related to land are as follows;
Excess
If your claim for land damage is for $5,000 or less, EQC will deduct an excess of $500 and pay the rest. If your claim is for more than $5,000, EQC will pay 90% of it, deducting an excess of 10%. However, the maximum excess EQC can deduct is $5,000.
The following are not insured by EQCover:
1. Any items excluded in your home and/or contents fire insurance policies;
2. Intangible property, for example, information stored on a computer;
3. Jewellery, precious stones, money, works of art,securities, documents or stamps;
4. Motor vehicles, or the parts or accessories of a motor vehicle;
5. Trailers, or the parts or accessories of a trailer;
6. Boats, or the parts or accessories of a boat;
7. Aircraft or anything in or on an aircraft;
8. Explosives;
9. Any bush, forest, tree, plant or lawn;
10. Growing crops (including fruit trees and vines) or cut crops in the open fields;
11. Animals, including livestock and pets;
12. Tennis courts, whether inside or outside and whatever the surface;
13. Jetties, wharves or landings;
14. Roads, streets, drives or paths;
15. Retaining walls, bridges or culverts more than 8 metres from your home, or if they are on the main driveway, more than 60 metres from your home;
16. Dams, breakwaters, moles, groynes, fences, poles or walls;
17. Drains, channels, tunnels or cuttings;
18. Reservoirs, swimming pools, baths, spa pools,tanks or water towers;
19. Burglary, theft or vandalism following an earthquake or natural disaster;
20. The costs of staying somewhere else temporarily after an earthquake or natural disaster.
But items 16, 17 and 18 will be insured if they are part of the building which is your home.