Insurance troubleshooter Andrew Hooker sheds some light on lopsided insurance relationships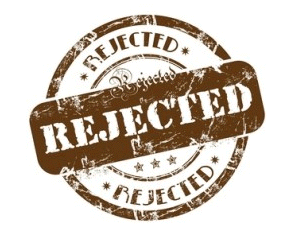 By Andrew Hooker*
Relationships don't always last forever. 
But when your relationship with your insurance company goes sour, the consequences can be dire - depending upon who ended the relationship. 
Every day people change insurance companies and this can be for a number of reasons from dissatisfaction with claims handling to a better premium or better cover being offered. 
In fact, insurance companies measure their "retention rate" on the net position between customers in and customers out, there being a degree of fluidity of customers between insurance companies.  Customers come and go. 
Most income, life and medical policies are only cancellable by the insured person.  So if the insurer doesn't like your claims record, it cannot actually terminate your policy. 
However, that is not the same for fire and general policies like home, contents, car, business, farm and liability insurance.  In those cases, almost all insurance policies have a special clause allowing the insurance company to cancel at will on notice usually around 14 days. 
That means, that any time the insurance company can simply cancel your policy without ever having to give a reason, forcing you often on very short notice to look for other insurance.  This leads to a number of problems. 
The New Zealand insurance industry is relatively competitive, but almost all major insurance companies and members of the Insurance Council, the board of which is largely made up of the chief executives or senior executives of major insurance companies.  While the relationship between these companies is commercial and competitive, they do share detailed information such as through the Insurance Claims Register and exchange of information obtained by authorities provided when someone takes out a policy. 
What this means is that if your insurance company gets the pip with you because you made it pay a claim the insurance company didn't want to pay, or just thinks that you have made too many claims, or just doesn't like the way you looked at their customer officer, they can simply cancel the insurance. 
Then when you go looking for other insurance, the insurance company you are applying to will ask you if you ever had insurance cancelled.  If you honestly answer that "yes", it is highly likely that they will refuse to insure you. 
This can have dire consequences if you have a mortgage on your house (the bank will probably foreclose if you don't have insurance) or hire purchase.
It is no secret that insurance companies often have disputes with their customers about claims.  It is no secret either that the insurance companies often lose those disputes either through a ruling of the Court or some other means.  What isn't widely known and seems to be becoming more and more common is that as soon as the insurance company pays the claim, it turns around and cancels all the insurance for that customer and gives them 14 days to find a replacement insurance. 
So, having been forced to pay what it should have paid anyway, the insurance company cancels all the insurance. 
From a legal perspective there is absolutely nothing that you can do about it.
There have been cases where insurance companies, having been backed against the wall and forced to pay what they should have paid anyway have then attempted to extract a confidentiality agreement from the insured at the same time as cancelling the insurance.  These are the sort of tactics that are being employed by insurance companies.
This is not a good news story.  There is actually nothing you can do about it. 
In New Zealand, there is no way you can force an insurance company to insure you, and while there is no evidence of direct collaboration between the insurance companies, if one of them cancels your insurance, it is going to be very difficult to get insurance elsewhere. 
However, we live in a society where insurance is not a luxury, it is an absolute necessity (for example where you have a mortgage or where you work in an industry where liability insurance is required) and so the deal does seem a little one sided. 
The time has come for a regulator to step into this area and bring some balance into the situation.  No one is saying that a proven fraudster should be able to obtain insurance.  But many of the cases relate either to an unproven allegation of fraud, or simply someone who stood up for their rights and forced the insurance company to pay. 
It seems harsh for someone to be effectively blacklisted for standing up for his or her rights.  But under the current law, that is what seems to happen.
===========================
*Andrew Hooker a lawyer specialising in insurance law and a director of Claims Information Specialists Ltd, running an insurance information web site www.claimshelp.co.nz