Andrew Hooker surveys the insurance landscape in Christchurch and asks why the industry wasn't better prepared?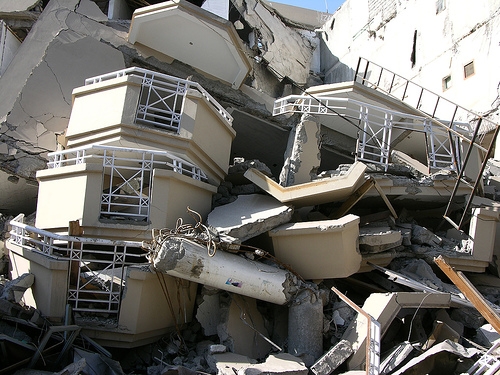 By Andrew Hooker*
Since the February earthquake that devastated both the CBD and other parts of Christchurch, we have received intermittent updates from the Earthquake Commission and insurance companies on the status of assessing claims.
The task must seem daunting, almost impossible for the EQC and insurance companies. But the general impression outsiders are left with is that progress, however slow, is being made due in large part to reinforcements from New Zealand and abroad brought in to assist.
On the ground, at the rock face of what remains of the Garden City, the perception is a little different. In meeting with members of the business community in what few offices are still standing or leaning shoulder to shoulder with locals frequenting undamaged drinking establishments, frustration is rife. 
No one doubts that there are 100's if not 1000's of insurance companies  and EQC representatives doing the hard yards, visiting houses and businesses. It is the lack of coordination that jars.
Residents and businesses report very little co-ordination between the insurance companies and EQC. In what should really be a seamless "layering" of domestic insurance requirements, EQC and the insurance industry seem to be operating independently and without much consultation. Examples on the ground include:
Wildly different repair estimates between EQC and insurance companies.
Actual cases in which EQC may estimate the claim as exceeding $100,000 plus GST (EQC's limit) and the insurance company assessing the claim at well under $100,000.
This of course leaves the insured person confused as to which entity is going to look after his or her claim;  EQC or the insurance company.
Little or no co-ordination apparent
Whilst the insurance industry has been ably represented by the Insurance Council throughout this disaster, there appears to be little, if any co-ordination. 
Some insurance companies for example are making cash payments for accommodation costs.  Others require receipts before they will make a payment. 
Some insurers are making cash payments for major contents claims. Others are refusing to make any payment until the claim has been fully assessed.
What seems to escape those making the decisions in the insurance companies are the dire conditions in which people are languishing a month after the deadly event.
It is not difficult to locate people who have lost their entire business as well as their house and contents. Try telling that person to submit an invoice for accommodation costs when they are living out of the boot of their car having left their house in fear.
On top of that, engineers assessing the houses as habitable or non habitable appear to be taking differing approaches.
There are cases of houses being assessed as habitable or undamaged when in fact the engineer was unable to get access to the rear of the house that is totally destroyed.
There are also cases in which the insured person has been told the house can be lived in, when there is bare wires in the walls, and holes in the roof. In one case I happened upon, the house was cleared as habitable, but the insurance assessor would not enter the house until the Army had secured it, for fear of collapse.
No one is disputing that this is a catastrophe of monumental proportions. But should this not be the insurance industry's greatest hour, rather than shame?
Customers pay their premiums, not so they can claim for a pair of glasses or a water stain on their carpet. They pay their premiums so that the insurance industry will be able to provide them with the financial security at their time of most need.
What to do?
Some simple procedures would help alleviate the peoples' suffering.
The insurance industry and EQC need to work more closely together. Surely they can utilise one assessor and one engineer to assess every claim rather competing against each other.
Some consistency within the insurance industry would also be helpful.
We live in a free market economy, and so no one can force the insurance industry to work together. But it does seem somewhat unusual when one person receives an immediate cash payment of $10,000 on account of their destroyed house and contents so that they can least buy some essentials, and the other has to provide an invoice before an accommodation expense can be paid. 
Regulation is not the answer. But perhaps in a catastrophic situation such as this, there may be a need for external controls to ensure that the insurance industry acts in unison, and as efficiently as possible.
There is no reason to believe that delays or errors by the insurance industry are anything other than a result of the overwhelming size of this catastrophe. But isn't this what the insurance industry should have been prepared for? 
The insurance industry has had decades to prepare, and if it costs the industry millions to properly resource this catastrophe, then the public surely deserves a higher standard of service when it is needed most.
===========================
*Andrew Hooker a lawyer specialising in insurance law and a director of Claims Information Specialists Ltd, running an insurance information web site www.claimshelp.co.nz