Andrew Hooker looks at the perils of taking a cash settlement for earthquake related damage and warns homeowners to think twice before signing on the dotted line.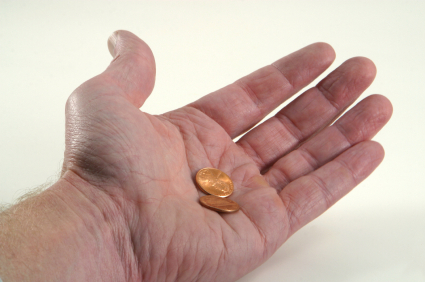 By Andrew Hooker*
As many of the earthquake claims, commercial and domestic, move into the settlement phase, we see some pretty novel and interesting attempts by insurers to save a dollar.  Most are based on the trade-off between the customer's desire to take cash and the insurer's ability to hold out for a repair.
Most policies state that an insurer has an option whether to pay out cash or carry out the repairs.  We all know that actual costs can be way out of proportion to estimated costs in any building project, hence the insurer's desire to cash settle.  But many seem to want to have their cake and eat it. 
A common tactic is to come up with a repair or rebuild cost based on a grossly discounted price available only to the big spending insurers and to offer that in full and final settlement.  
Be ware of the double whammy
Of course once you sign the dotted line, you'll never find a builder who will do it for that price.  This is probably because the price estimates was on "mates rates" available only to the insurer, and in many cases by a builder who knows he or she will never have to do the job. 
If you sign the dotted line without getting a second opinion, you'll almost certainly end up with a shortfall.
But that is not the end of it.  Some insurers then expect a discount in return for a cash settlement. In other words "take the cash as discounted or join the queue for a rebuild sometime in the distant future".  This is a double whammy.  The estimated price is probably low to start with, and with the discount takes it beyond your reach.
'Shameless opportunism'
One large insurer is even trying to deduct a use of money discount.  In other words if we pay now rather than in the future we want a discount for giving you the money before we had to.  For a 22 February 2011 claim that's a bit of a cheek.  
The claim should have been settled long ago and it seems like shameless opportunism to seek a discount for paying now rather than later.  But there you go, there's no limit to the ingenuity of insurance claims people when it comes to cutting your lunch.
Then there are the loss of profits claims.  For those lucky enough to have more than 12 months cover, time is ticking by.  Many policies have cover for what is called increased cost of working.  In other words if you incur reasonable costs to keep the business running and reduce loss of profits, you should be covered for that cost. 
People pay good money for this special extension of cover.  But when they try to use it they find the insurer arguing that they can only claim for expenses that directly reduce losses while the insurer is paying. 
Isn't that like paying for a policy that can only ever benefit the insurer?  Why would you bother?  And when you finally think you are getting somewhere after fighting for 18 months, the insurer says that you've only got six months more cover and so it's not worth spending anything anyway. 
In the end, time runs out and the insurer claims to be off the hook because they managed to drag the chain for so long your cover ran out.  In the USA such tactics may be classified as Bad Faith and you can sue for huge exemplary damages.  But in New Zealand there is no such rules and the insurers seem to routinely profit from their own inexcusable delays.
What to do? 
Don't be shy to be the squeaky wheel.  If the insurer is delaying your claim by what seems an unreasonable time, take action, as the delay may be costing you more than a bit of interest on your money.  And if your insurer offers you a cash settlement, be sure that the estimated rebuild price is realistic.  Otherwise you'll be caught short.
Andrew Hooker
practices as a specialist insurance lawyer in Albany, on Auckland's north shore and a director of Claims Information Specialists Ltd, running an insurance information website – 
www.
claimshelp.
co.nz
.