Perks and loopholes to be aware of when buying life insurance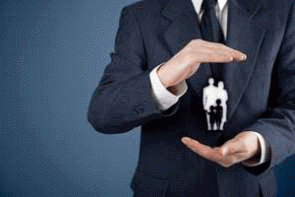 Dying is expensive.
Leaving your family to fork out thousands of dollars to fund your funeral adds to the stress of your farewell.
Dumping your mortgage on your family can throw them into financial turmoil, as can leaving them without an income if you're the main breadwinner in the house.
Life insurance is a way to ensure your family has a lump sum to pay any debts and provide some financial cushioning in your absence.
Nonetheless, you don't want to contribute towards a fund that doesn't end up paying out, because you weren't aware of the fine print of your policy.
You also want to make sure you're getting the best value for money.
Data collected by interest.co.nz shows there isn't a great deal of difference between the cover you get for the premiums you pay between different life insurers.
Interest.co.nz has compared monthly premium prices between a sample of insurers, for cover of $350,000 and $700,000. We've used the profile of a non-smoking male, aged 30, 40 and 50.
We've soured the information from lifedirect.co.nz for all the insurers other than Pinnacle Life and Cigna, which sell direct to their customers.
Premium comparison
Pinnacle Life proved the cheapest, with the average monthly premium across the age groups being $44.30 for cover of $350,000 and $74.94 for cover of $700,000.
Sovereign was the most expensive, with the average monthly premium across the age groups being $51.21 for cover of $350,000. This is only 16% more than Pinnacle Life.
Asteron had the highest premium for cover of $700,000, with an average monthly premium across the age groups of $88.61. This is 18% more than Pinnacle Life.
Cigna, the other insurer that sells direct, had the second cheapest premiums.
AIA had the lowest increase in premium price from a 30 year-old to a 50-year-old. Premiums rose an average of 244% across both kinds of cover.
Asteron's premiums jumped the most for cover of $350,000 (291%), while ANZ OnePath's increased the most for cover of $700,000 (308%). 
Premium costs per month ($)
Cover
$350,000
|
$700,000
Age (years)
30
40
50
|
|
|
|
|
|
|
|
|
|
|
|
|
|
|
30
40
50

as at March 2015

 
 
AIA
32.06
33.29
76.16
53.50
55.95
133.13
AMP
29.24
34.98
81.40
48.41
57.86
143.23
ANZ OnePath
28.88
34.23
83.08
46.16
55.64
142.19
Asteron Life
28.79
34.91
83.91
51.45
63.70
150.68
Cigna 
29.06
34.66
82.17
48.04
56.70
131.17
Fidelity Life
28.89
34.49
79.67
47.93
58.28
141.87
Partners Life
31.83
37.59
82.51
48.91
59.16
139.14
Pinnacle Life
26.13
32.08
74.69
42.23
52.94
129.64
Sovereign
30.29
37.31
86.04
47.91
60.01
144.06
Pinnacle Life the cheapest, but... 
Pinnacle Life and Cigna don't give customers the option of paying a flat premium across the life of their policies.
The other insurers provide this option for those happy to pay relatively more when they're younger, to avoid premium hikes when they're older.
Insurers limit the length of time over which this level premium can be paid.
For example, AIA has an option of choosing a level premium for 15 years, while AMP gives you the option of having a level premium up to a range of ages as far as 100.
Rothbury Life general manager Jon O'Connor says the stability of a level premium might be good for a 30-year-old who is in a position to make a financial sacrifice now, to save money long-term.
Pinnacle Life and Cigna say they don't sell these products, as their clients don't use brokers who can advise them as to whether this is the best plan for them in the long run.
You can end up out of pocket if you opt for a level premium at age 30, which you decide to drop when you're 40, before you have a chance to reap the benefits.
Additional grants
Pinnacle Life also stands out, as it doesn't offer funeral or financial planning grants.
The value of these grants is generally higher than the value of the savings you'll make insuring with Pinnacle Life over AMP, for example.
Cover

[click for policy docs]

AIA
AMP
ANZ
OnePath
Asteron
Life
Cigna
Fidelity
Life
Partners
Life
Pinnacle Life 
Sovereign

as at March 2015

 
 
 
 
 
 
 
 
 
Expiry age
99
100
none
none
none
none
none
none
none
Full pymt on death
yes
yes
yes
yes
yes
yes
yes
yes
yes
Full pymt on terminal illness
yes
yes
yes
yes
yes
yes
yes
yes
yes
Exclusions other than suicide <13 mths
no
no
yes
no
yes
no
no
yes
no
Funeral grant
$12.5k
$15k
$15k
$15k
$10k/ 5% of
cover
$15k
$15k
no
$15k
World wide cover
yes
yes
yes
yes
yes
yes
yes
yes
yes
Financial planning grant
$750
$1.5k
$2.5k
$2.5k
no
$2.5k
$2.5k
no
$1.5k
Level premium option

yes

yes
yes
yes

no

yes
yes
no
yes
Financial strength
AA-
S&P
AA-
S&P
AA-
S&P
A+
S&P
A-
AMBest
A-
AMBest
B++
AMBest
A
AMBest
A+
AMBest
When insurers might refuse to pay out
All the insurers in this case study stipulate they won't provide cover for someone who commits suicide within 13 months of taking out a policy.
The idea is to avoid people taking out a policy on being diagnosed with a terminal illness or planning their own death. 
Some insurers go further, detailing additional circumstances under which they'll refuse to pay. 
ANZ OnePath for example stipulates you won't be paid out if you contract HIV or AIDS, if you die during 'war, hostilities, civil commotion or insurrection', or if you die in a country subject to a "do not travel to" warning.
Cigna includes a similar 'war' clause, which also includes 'terrorism', 'strike' and 'revolution' among other types of conflict. 
Pinnacle Life specifies you won't be covered if you die from 'base jumping, trans-ocean solo-sailing, caving or canyoning'. 
It also says people deployed in the armed forces or peace corps, and journalists and news camera people, who die while working outside New Zealand, Australia, the UK, Ireland, USA, Canada, Hong Kong or Singapore won't be covered.
Jon O'Connor suggests those who buy insurance online and aren't asked to disclose these sorts of details in length, need to be wary of how insurers may be able to avoid covering them when push comes to shove.
On disclosing any dangerous hobbies or lifestyle choices you make, insurers may turn you down before you open your wallet, or increase your premium to cover you accordingly.
Chatswood Consulting director, Russell Hutchinson, says people should opt for insurers with more robust underwriting processes that require you to fill out longer application forms.
This reduces the risk of being caught out for not disclosing the appropriate information about yourself.
Special events increase, plus add ons
O'Connor and Hutchinson point out the importance of observing the circumstances under which insurers will allow you to alter your cover.
Most insurers will allow you to change your cover if you get married, have a child, take out a mortgage, or get divorced, for example, without going back through underwriting.
However the conditions around making changes to your cover are worth noting.
O'Connor says, "A 30-year-old is going to have completely different needs to a 45 or 50-year-old, so if it can be made simple for them to increase their sum insured, that's certainly a selling point.'
There's a smorgasbord of additional types of related insurance on offer that customers have the option of tacking on to their basic life insurance.
This includes trauma insurance, which pays a lump sum if the insured person suffers a covered trauma condition. There's income protection insurance that pays a percentage of income monthly if the insured person is disabled. There's mortgage repayment insurance that pays mortgage repayments monthly if the insured person is disabled. And there's also total permanent disability, or TPD, insurance.
Financial stability & actually paying out on claims
It's essential to have confidence your insurer has the funds to settle a claim.  
Of this study, AIA, AMP and ANZ OnePath have the strongest credit rating of AA-, measured by Standard and Poor's, while Partners Life has the weakest rating of B++, measured by AM Best.
In terms of insurers' payout ratios, Hutchinson believes life insurers settle more than 97% of the claims they receive. 
He points out this is a rather large portion compared to other types of insurance, as life insurance is pretty simple; you die, the insurer pays.
It's also difficult to profit from your own death, while it's relatively easier to make a fraudulent or misunderstood health insurance claim for example.
However, there's more wriggle room for insurers to get out of payouts on the range of add-ons highlighted above. Thus asking a broker, or the insurer itself, for details on their record of paying out on claims is important. 
Life insurance not as complex as perceived
O'Connor says the premium and cover similarities between insurers highlight the competitiveness of the industry, as well as the simplicity of the product.
Reports done by EY and Massey University show New Zealanders are under-insured, in comparison to other countries, when it comes to life insurance.
In 'Exploring Under insurance in New Zealand', Michael Naylor, Claire Matthews and Stuart Birks explain how Kiwis put life insurance in the "too hard basket", as putting a value on your life is perceived as being more daunting than putting a value on your contents.
EY partner Graeme Horne says life insurers need to take a fresh approach towards selling their products to New Zealanders.
"You have a market that is not necessarily well educated on life insurance, coupled with a number of insurers that have tended to be traditional in their approach to sales – not necessarily engaging with the market as well as they could. 
"The majority of life insurance in New Zealand is sold via an intermediated channel – there is little insurer/customer contact outside premiums and claims."
Case study 
Gender 
Male
Ages
30, 40, 50
Smoker 
No
Note: Premium costs were sourced from www.lifedirect.co.nz on March 8, 2015, and from Cigna and Pinnacle Life on March 10,2015. All are subject to change.