Lawyer and litigation funder organising group legal action against insurers post Canterbury quakes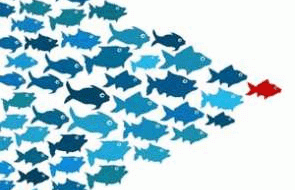 A lawyer and a litigation funder are looking to organise group legal action against insurers in the wake of the 2010/11 Canterbury earthquakes.
A partner at Shieff Angland Lawyers, Kalev Crossland, and Bruce Sheppard, a director of litigation funders LPF Group and best known as founder of the New Zealand Shareholders' Association, are planning to help property owners sue their insurers.
They're holding a meeting at the Transitional Cathedral in Christchurch on Friday to explain how group litigation may unfold.
Crossland says from there he'll look at inviting people to register their interest and explain their cases online. He and Sheppard will then assess the best way of tackling the issue.
He says he may be able to categorise property owners' cases so there's three or four different groups of class-type action.
Or if there are less similarities between cases, he can file them individually and get the court to process them together as a consolidated action.
"It's about trying to make efficient use of the court resources", he says.
"By getting people together and sharing the knowledge, you can level the playing field.
"Insurance companies sometimes rely on the fact they can pick off individuals separately, tie them up with confidentiality clauses and take advantage of them when they really need the cash."
The Insurance Council of New Zealand has declined to comment on Crossland and Sheppard's proposed legal action.
'Sue to show you mean business'
So why would property owners join the group rather than settle their disputes with their insurers themselves? Cost.
Crossland can't comment on the specifics of how any group action will be funded, but says it will potentially come at no cost to claimants.
"To get people around the table, you need to sue to show you mean business. For many people that's not possible because it's a scary proposition having to commit thousands of dollars to a lawyer on an individual basis. But if you get everyone together, it's not going to cost you anything other than an amount at the end of the process", Crossland says.
"The beauty of litigation funding is that the lawyers work hard in the knowledge that the litigation funder is paying, so you have a separation and perhaps more objectivity is brought to bear."
He believes the issue of "good faith" could be the basis for a strong case against insurers.

"When customers pay a premium, they do so in good faith; they pay their premiums in the knowledge they will have their claim progressed and settled in a reasonable period of time with as little stress and fuss as possible… that certainly hasn't happened and problems are continuing."
Crossland believes insurers are often not acting in good faith in the following four ways:
1. Some insurers are taking advantage of their clients' lack of insurance knowledge and not disclosing all the benefits they may be entitled to when making claims.
2. Some insurers are using the scale of the damage caused by the quakes as an excuse not to settle claims promptly. Crossland says insurers should have plans in place to increase their staffing levels and expand their resources in the event of a disaster.
3. Some insurers are making their clients pick up the costs of assessing their claims by paying for their own structural engineers, surveyors and so on. Crossland says anecdotal evidence suggests insurers have entered into exclusive arrangements with specific assessors and builders whose driving imperative is cost, so clients have to employ their own professionals.
4. Some insurers aren't taking their clients' economic and economical vulnerability into account when reaching settlements.
Crossland says he'd like to find out exactly what training insurers' receive when it comes to acting in good faith.
Representative action
In an article released by Simpson Grierson in 2011, partner John Shackleton explains that while class action cannot be brought in New Zealand, group litigation can in certain circumstances.
"One party can sue or be sued on behalf of other parties with the same interest in a proceeding, either with the consent of the other parties, or, as directed by the court.
"Representative actions have developed to further the objectives of the High Court Rules - to ensure the just, speedy and inexpensive determination of proceedings.
"For example, a representative action can avoid a defendant having to face a multitude of claims based on the same subject matter.
"Courts have taken a wide and flexible approach when deciding whether parties have the "same interest" in a proceeding and have allowed representative actions in a range of circumstances."
In regard to funding, Shackleton writes:
"Third party litigation funding involves a party, unrelated to the proceeding paying the costs of litigation. If that litigation is successful, the third party recovers a portion of any judgment or settlement reached.
"Third party litigation funders do not come without their own issues; they are not subject to the same obligations of client care and conduct and duties to the court as counsel in New Zealand."