Review of Canterbury provisions sparks Tower share trading halt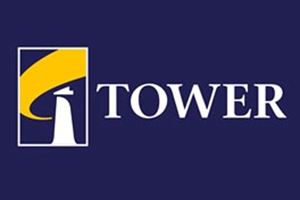 Trading in Tower shares has been halted, as the insurer reviews the amount of money it has set aside further to the Canterbury earthquakes.
The NZX and ASX have approved the company's request for an immediate trading halt of its shares.
The insurer reports it's "reviewing its Canterbury provisions and related matters" as it prepares its financial accounts for the six months ended March 31, 2015.
It says the review it's doing "may have a material impact."
Tower has requested a trading halt until Friday, or such earlier time it updates the market.
The halt comes two weeks after Tower chief executive David Hancock announced the company would increase its level of reinsurance in relation to the remaining Canterbury rebuild.
He said, "We have secured an additional $50 million in cover at attractive rates for adverse developments associated with the key February 2011 earthquake event.
"This additional cover limits exposure and maintains financial flexibility should circumstances change, further underpinning strong solvency."
Tower said it would retain exposure to the first $30 million in costs above current reserves. However, on the next $50 million, it will bear only 12.5%, or up to $6.25 million, with the balance covered by reinsurance for the seven-year term of the agreement.
Tower reported it holds "significant capital above the current solvency minimum required by the Reserve Bank of New Zealand and its own long-term solvency policy. At the end of FY2014, the company held at least $135 million in solvency above these requirements."
It also said it planned to buyback $34 million of shares after it announces its half-year results on May 26.  
Tower's settled and closed 93% of claims related to the Canterbury quakes (by volume), said it remains on track for 95% claims completion by the end of the year.
Cameron Preston's interpretation of the situation
Accountant and insurance commentator, Cameron Preston, believes Tower's essentially in a position where it needs to get more capital to ensure it meets the solvency standards outlined by the RBNZ.
Pointing to the company's financial statements for the year ended September 2014, Preston says its estimates for quake-related claims costs have increased every year since 2011. 
A year after the 2011 quakes, Tower estimated the claims cost would be $117 million. This estimate jumped to $136 million two years after the quakes and $137 million three years after the quakes. Preston believes this figure could jump again, as Tower's now settling its larger and more complex claims. 
He says the company's in a similar position to what IAG was in at the end of last year, when it reported it expected its final claims cost in relation to the quakes to increase by between $750 million and $1 billion. IAG subsequently increased its reinsurance cover, which had fallen $220 million short of its RBNZ license requirements.