Start-up striving to create peer-to-peer insurance excess marketplace slips under regulatory radar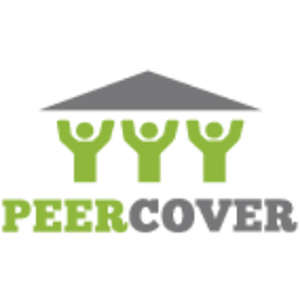 A former Marsh actuary's adding a new start-up to the mix of peer-to-peer (P2P) schemes that have broadened the way we think about managing our money.
Chris Logan has launched PeerCover – an initiative that allows you to team up with your peers to cover insurance excess. 
The idea is that if your mates can help you pay the excess on your insurance, you may be more comfortable taking the risk of paying a lower premium for a policy that has a higher excess. 
So you still have your normal insurance cover, but have a bit of backing from your peers to help you cover the excess.  
Logan is on a mission to make the business model as simple and low-risk as possible.
Here's how it works:
Five mates and I create a PeerGroup on PeerCover's website.
We pre-fund our excess by depositing money through into PeerCover's New Zealand no-interest earning bank account.
I crash my car, and my insurer requires me to pay an excess of $1000. If the majority of my peers are satisfied my claim is fair, I can receive the smaller of:

my loss up to the value of the excess
three times my balance
what's left in my peer group's kitty

PeerCover charges me a $100 claims handling fee.
PeerCover allows you and your peers to cover excesses across a range of products in general, health and some life insurance products from different insurance providers. 
You can withdraw your money at anytime. If your PeerGroup has made one or more claim, the amount you can take out is reduced proportionally. If you group hasn't made any claims, you can get your full deposit back.
You and your peers can decide to top up your account if it runs low. If there's not enough money in the account to pay your excess when you make an insurance claim – tough – you can only get what's in there.
PeerCover isn't covered by reinsurers.
If you don't have any mates to form a group with, you can join a group with people you don't know.
The only members PeerCover has so far are members of Logan's family, who are in the general pool.
Logan says the idea's only just got off the ground, and marketing it well is the next step forward.
It's more about trust than it is about regulation
So how do you know Logan isn't going to shut shop and take off with your money? You don't really.
PeerCover isn't like P2P lending, so isn't regulated by the Financial Markets Authority (FMA). It also doesn't classify as "insurance", so isn't regulated by the Reserve Bank.
Logan's lawyer has advised him to treat it as a bare trust, which stipulates the money belongs to the depositors.
The only thing is, there's an agreement that the money can only be paid out if the majority of a member's peers agree to it.
Logan says the structure is very similar to that of a non-bank deposit taker.
Ultimately however, the success of the concept hinges on trusting the set-up and your peers.
Logan admits choosing your own peer group is more desirable than opting to join the general group, as knowing your peers provides an element of underwriting.
For example, if you're fit and healthy, you may not allow your mate, who has a known medical condition that's likely to cause them to make a claim with an excess of $4000, to join your peer group.
You may also like to restrict your group to only cover the excesses of certain types of insurance.
Knowing the people in your peer group also provides a disincentive for you to make a fraudulent claim. Furthermore, you'd be trying to rip off a set-up you too have an interest in.
On the flip side, your peer group can decline your claim, even if you have paper work from your insurer to show that you owe them X amount of dollars for the excess.
This once again reinforces the trust factor in the success of the idea.
As for the general pool, Logan says he could look at splitting this up according to different kinds of insurance for example, if it gets too big.
He maintains a pool should ideally consist of four to 10 people.
FMA keeping an eye on PeerCover 
The FMA says, "Under the Financial Markets Conduct Act, a peer-to-peer service provides a facility where offers of debt securities are made; and its principal purpose is to facilitate the matching of lenders with borrowers who are seeking loans for personal, charitable, or small business purposes.
"It does not appear that PeerCover provides a peer-to-peer lending service and therefore does not qualify for a licence under that service. PeerCover has not completed an application to provide a P2P service.
"The FMA will continue to communicate with PeerCover to further understand its business and ensure it meets the requirements of the FMC Act and the Financial Service Providers Register in terms of a Dispute Resolution Service."
Potential to expand business to provide brokerage services
Logan admits he doesn't expect to make a killing the way the business is set up at the moment, where the only income he gets is from $100 claims fees. 
Yet he has his eyes on the bigger picture, which is to provide PeerCover clients with insurance brokering services.
He hopes he'll have enough clients to pursue this within the next six months to a year.  
Logan doesn't have any arrangements set in concrete with any insurance providers, but is talking to a wholesale broker about the idea. 
He acknowledges the regulatory framework PeerCover will operate under, will change if the business moves in this direction. 
For now however, it's about keeping things simple and getting the idea off the ground.
A low-risk trial
Logan says PeerCover's ideal market includes those who have been paying insurance for a while, and would like to ease back on the amount they spend on their premiums.
He believes the initiative will also resonate well with young, tech savvy people who are comfortable using the online tool.
He says he's happy for the business to start small, and be tailored as it develops.
While other P2P insurance concepts are surfacing around the world (Germany has Friendsurance and the UK has Hey Guevara), Logan says his model is much more simple and transparent, without complex and costly underwriting, reinsurance and regulation.
He admits the idea is somewhat of a trial.
Yet he reinforces the low-risk nature of becoming a member. You don't have to put much money in, so there's not much to lose. The set-up and running costs of the internet start-up are also low.
Logan says PeerCover is really about providing members with freedom and flexibility, as they manage their insurance.