Parliament to hear NZ First member's Bill that proposes to oblige some migrants to take out health insurance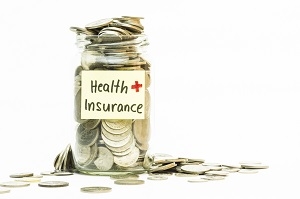 Parliament will consider a NZ First proposal to get our aging population to contribute more towards paying for their own healthcare, to take pressure off the public system. 
NZ First MP Barbara Stewart's Affordable Healthcare Bill was yesterday drawn from the Members' Bill Ballot. Stewart is suggesting:
Parent category migrants are required to have health insurance when they arrive in New Zealand, and maintain it for 10 years.
That fringe benefit tax (FBT) is removed from health insurance to incentivise employers to include it in a salary package.
That the Government provides people over the age of 65 with a 25% health insurance premium rebate, up to the value of $500 a year.
The Bill explains, "Boosting uptake and retention of health insurance alleviates the burden on public health by freeing up resources and reducing waiting lists. Private hospitals already act as a backstop for public hospital overflow.
"Realistically, no government can fund all healthcare from tax revenue alone. The question is, what is the appropriate balance so the public share is affordable to New Zealand?
"If the Government does not stimulate higher voluntary levels of health cover, the consequence could be greater rationing of public healthcare and service cuts."
NZ First points out that at 17% of total health spending, New Zealand's private health spending is below the OECD average of 28%. It's also below Australia's private healthcare spending, which sits at 32%.
Proposal #1: Insurance for migrants
Stewart wants to restrict the amount of taxpayers' money spent on Parent Category migrants' healthcare.
Parent Category migrants include people who are eligible to come to New Zealand due to their children being New Zealand residents or citizens for at least three years.
And by health insurance, Stewart means fairly comprehensive cover that includes elective surgery.
A lack of data collected makes it difficult to pin-point exactly how much the government spends on Parent Category migrants' healthcare.
However, information released by the Ministry of Health under the Official Information Act shows $80 million of debt, created by unpaid medical bills from non-New Zealand citizens, was written off between 2007/8 and 2013/14.
The amount of debt, created by people who aren't citizens or permanent residents, or people from countries with reciprocal healthcare agreements, that has been written off by the country's district health boards has increased from $8.5 million in 2007/8 to $13.5 million in 2013/14.
In her Bill, Stewart argues, "Eligibility for health insurance, and the premium cost, will not present problems because these immigrants have to prove good health, reach high financial thresholds, and be self-supporting for a number of years.
"A health insurance requirement is consistent with most other countries for retirement visas."
Proposal #2: Tax removed from health insurance
Stewart wants to see fringe benefit tax removed from health insurance, to encourage employers to include health insurance in salary packages.
FBT is a tax employers have to pay on the value of any additional benefits (like health insurance) they provide their employees.
Stewart says, "FBT on health insurance sends the wrong message to employers who wish to play a responsible role in their employees' health arrangements.
"The removal will align FBT treatment of health insurance with accident insurance under ACC."
Proposal #3: SuperGold health insurance rebate
Stewart wants the Ministry of Social Development to pay SuperGold card-holders a 25% premium rebate, of up to $500 a year, on their health insurance premiums.
She says, "The time when premiums escalate usually coincides with the time when income reduces.
"If it is more affordable for seniors to maintain their health insurance, they can have a greater choice of elective surgery and shorter waiting times."
According to the online insurance quote website, LifeDirect, a 70-year-old man with no disclosed pre-existing health conditions, will pay between $3,250 and $4,270 for health insurance a year. This is with a $1000 excess and specialist and tests cover included.
It is likely most 70-year-olds will be paying much more.
Savings debated  
The Health Funds Association of New Zealand, which represents health insurers, is throwing its support behind the Bill.
Acting chief executive, Chris Pentecost, believes any fiscal costs incurred by the Bill will be offset by savings in the public health sector over the medium term. 
He points to a report the New Zealand Institute of Economic Research did for the Association earlier this year.
It found that increasing the number of workers covered by health insurance by 20% could save around $60 million to $110 million in lost output, because having their health issues dealt with privately meant they bypassed the public waiting lists, which on average stretched beyond seven months.
The Institute estimated 42,300 New Zealanders were prevented from participating in the workforce due to ill health in 2010 – a loss of 88 million hours of labour force productivity amounting to $1.8 billion, or around 1.2% of GDP.