Migrants who come to NZ and Aust targeted by new insurance cover underwritten by Lloyd's of London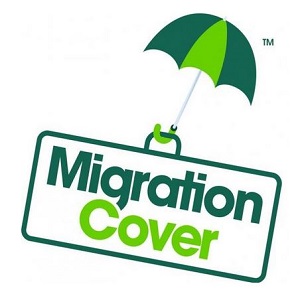 New Zealand and Australia are at the centre of a new type of insurance specifically targeted at migrants.
The company Migration Cover has this week started selling insurance that covers migrants who settle here and across the Tasman if they become involuntarily redundant, have to return home temporarily or permanently, or run into trouble while travelling in their new country of residency.
Migration Cover is underwritten by certain underwriters at Lloyd's of London and issued by ASR Underwriting.
Its chief executive officer, Chris Galway says, "Migration Cover is the first product of its kind designed specifically for migrants.
"It aims to provide a sense of security to those that may be worried about the migration process, or leaving family behind. Put simply, the policy seeks to cover migrants, who face barriers in their new host country."
Migration Cover offers four different levels of coverage, with premiums starting from around $1098 a year for individuals, and $1820 for families.
Its temporary repatriation cover contributes towards return airfares and accommodation if you have to go back home if a family member dies or gets sick, or if you need to take care of any property you own.
If after a certain period of time you can't find a job or suffer a serious illness or injury and are unable to remain in your host country, Migration Cover can cover your airfares, removal costs, pet repatriation and cancellation charges.
If you are made involuntarily redundant it will contribute towards you getting help from migration agents, training organisations, recruitment agents and employment advocates as required.
Finally, Migration Cover includes some travel insurance for your journey to your host country (or back if you return as a result of temporary repatriation).
It also provides insurance for trips you make in your host country, that are no longer than 30 days long, and involve you travelling more than 300 kilometres from where you live.
People about to move to New Zealand or Australia or immigrants who have relocated within the last two years and who hold a valid skilled visa in their new country, are eligible for cover.
Galway says, "By allowing existing skilled migrants to also take out a policy, we believe we have the right balance to encourage migration as a long-term proposition".