David Caygill reflects on the lessons learned from the Canterbury quakes as he reviews the new Fair Insurance Code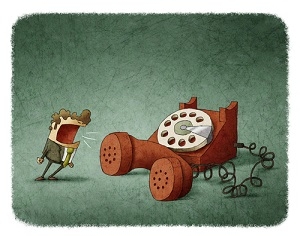 By Jenée Tibshraeny
"Please, please stay in touch with your customers. The worst aspect of the last five years has been the long silences. The periods of months at a time where you could get no sensible answer at all."
This is the plea David Caygill, the former Labour Finance Minister and reviewer of the Insurance Council of New Zealand's new Fair Insurance Code, made to the insurance industry as he reflected on the Canterbury earthquakes at a conference last week.
A quake claimant himself, he explained how he considered the following lessons from the quakes, as he revised the industry-regulated code, which was released in February and will come into effect in January next year:
1. The high level of private insurance held in New Zealand meant the quakes didn't do as much financial damage as they could have.
2. The overwhelming scale of the disaster exposed the industry's unpreparedness. Yet to make matters worse, Caygill said some in the industry responded by being defensive.
"I think that is where a lot of damage was done and from that reaction I think it is the case the sector has yet to recover the public's trust," he said.
3. The industry was unprepared on a technical level, which caused legal issues when people made multiple claims in relation to successive aftershocks for example.
"Efforts were made to resolve those matters by agreement – in the end that wasn't possible – and they had to be resolved in court," Caygill said.
"That is what the courts are there for, but it imposed delay and created the impression that either something was wrong, but also perhaps there might have been an alternative way of resolving the matter. It looked like a failure of process."
4. While most of the residential work in Christchurch has been completed, the remainder "continues to cast a shadow over the recovery".
Caygill said, "Those whose homes have been rebuilt or replaced, often can't enjoy that recovery, while their friends and neighbours are still waiting.
"Lots of people remark about the way in which people in Christchurch grew together and shared this collective experience… well that's still creating its own tale.
"Those who respond to Cantabrian complaints by making a perfectly fair point that we're now dealing with a quite small minority of outstanding claims, are making a point which is literally correct, but I'm afraid relatively unpersuasive in the face of that collective experience."
5. Debatable judgements are still being made.
"In particular, the approach being adopted by some to cash settlements, at least needs more explanation publicly than what it's receiving. It looks very much like problems are being passed on to future generations," Caygill said.
"I don't' think it's quite enough to reach an acceptable bargain as between the insurer and the insured… If that bargain doesn't sit easily in a wider community context, then don't be surprised if there's some public spin-off in terms of unease or even distrust."
6. The earthquakes have identified where there may be an appetite for new insurance products.
Caygill questioned sum-insured, saying, "It feels a little like a transfer of risk to the insurance customer. The market sympathetic economist in me says, if there's full disclosure of the nature of those risks, where's the harm?"
He concluded the solution to this may be more insurers giving their customers the option of traditional full replacement cover. He maintained people may be willing to pay higher premiums for this peace of mind.
Caygill also suggested insurers give their customers the opportunity to pay higher premiums to have more freedom to fund any additional upgrades they'd like to make to their properties, while insured rebuilds or repairs were taking place.
He could understand insurers setting limits on the amount of extra work that could be done, but noted there's an appetite for customers to want to use the opportunity of construction work already being done, to do any additional upgrades at their own expense.