New code to see insurers work to set timeframes and be clearer about information customers need to disclose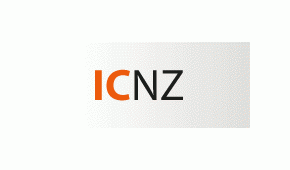 Insurers are poised to become more transparent, operating under a tougher industry-regulated code.
The Insurance Council of New Zealand has announced a new Fair Insurance Code, that its members will need to start complying with by January 1 next year.
Insurers will need to "act reasonably" when faced with the non-disclosure of relevant information by their customers.
"This effectively means a test of reasonableness can be applied when a claim is declined", explains Financial Service Complaints Limited (FSCL), one of the four independent dispute resolution schemes operating in the financial services industry.
"For example, if a consumer takes out travel insurance but fails to disclose a knee injury suffered shortly before travel, then suffer a heart attack on their holiday, the insurer could legally decline the claim.
"The new code is basically saying, let's be reasonable here – is this non-disclosure relevant?"
Chief executive, Susan Taylor, says, "We are pleased to see greater guidance for consumers as to what they need to tell their insurer when taking out insurance, and an onus on insurers to ask for that information.
"Given an entire policy can be voided if certain information isn't given, this is critical."
A first
For the first time, insurers will also need to respond to claimants within set timeframes, and keep them informed about their claims.
Insurers have to send their customers a receipt acknowledging they've received a claim within five business days of doing so.
They then have 10 business days, from the time they have all the information they need, to determine whether or not to accept the claim.
If the claim is too complex to evaluate in this time, insurers have to explain why, say how long it will take to determine the claim, and update the customer at least once every 20 business days.
A protocol for settling claims with further complications or disagreements, has also been outlined in the Code.
Insurance Council chief executive, Tim Grafton, says the timeframes will give customers more certainty around the process.
He says this will be good in maintaining trust and ensuring understanding of insurers, particularly after the Christchurch quakes, where there are still a portion of claims that need to be settled.
He can't say how different the timeframes are to what's generally being practiced in the industry at the moment.
Yet Grafton admits, "Lots of systems and processes will have to be changed so that insurers can adhere to the standards".
Staff will also have to be trained.
No prescribed list
In terms of the disclosure component of the Code, Grafton says the Council's decided not to create a prescribed list of pieces of information claimants have to disclose, as has been done in some jurisdictions.
"It's impossible to identify every instance for every individual's circumstances.
"To try to solve the problem by going down that path either ends up with screeds of lists of things for an insurer trying to cover every possibility, and in the end they probably won't succeed. Versus really doing it when the rubber hits the road around the response."
Grafton says, "There will be independent scrutiny of breaches of the Code, with a focus on putting things right for the insured and sanctions for significant breaches. The number of breaches will be reported publicly to add a further level of accountability."
He says there's no sign of standards in the Code being legislated, despite life and health insurers, and insurers which aren't members of the Council, being subject to the Code.
As for FSLC, Taylor commends the industry for regulating itself.
"It gives dispute resolution schemes such as FSCL the ability to assess complaints on the basis of whether a decision was reasonable."