Insurance sector warns most NZers will be seriously strapped for cash if they get too sick to work; financial literacy expert says insurers should swap 'product-based' approach for 'needs-based' approach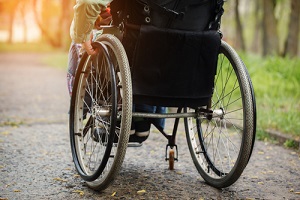 The insurance industry's sounding the alarm bells, following its latest poll showing just how strapped for cash many New Zealand households will be, if their breadwinner gets sick.
A poll of 2540 people, commissioned by the Financial Services Council (FSC), shows around half (47%) of employed 18-64 year-olds can't survive for more than a month after using up their sickness and annual leave.
With only 26% of those surveyed having some form of income protection, the remainder will be at the mercy of their family, friends and the Government to keep them afloat if sickness strikes.
What's more, the poll shows the Government may not be as supportive as many think.
The FSC says the average family needs $683 a week to make up for a main income earner not being able to earn because of sickness, but the maximum Job Seeker Allowance (previously the sickness benefit) available for a family with dependent children, is only $340 a week.
Some people may also qualify for an accommodation supplement to go towards mortgage or rent payments.
But there's a catch, which the survey results show 51% of 18-64 year-olds are unaware of. If you get sick and your partner earns more than around $30,000 a year, you will be excluded from receiving some, or all of the Job Seeker Allowance.
As for ACC, the survey found one in five New Zealanders wrongly thinks ACC covers all long-term sickness, not just those related to long term workplace exposures.
So essentially, the low uptake of income protection insurance, coupled with the weaker than assumed government safety net available, leaves a number of New Zealanders vulnerable in the event of them getting sick.
You're more likely to have to stop working due to illness than an accident
The FSC poll shows seven in every eight households struck by serious illness preventing employment for six months or more, didn't have income protection insurance in place when it happened.
FSC chief executive, Peter Neilson, says coverage of income protection insurance has increased from about 20% in 2010, but remain low compared to the uptake of other types of insurance.
Around 80% of households have a vehicle insured, 70% have home and contents coverage and 60% have their homes insured.
Neilson says this can partly be explained by many people not realising their income, rather than their home, is their most valuable asset.
An income of $50,000 a year over 40 years comes to $2 million – much more than the value of most homes. 
He says New Zealanders also typically underestimate their likelihood of being off work for a long period caused by sickness. 
Survey results show more than 1,000 families a week (54,800 a year) experience a sickness that prevents a main income earner from working for three months or more.
Furthermore, 60% think they have about the same or greater likelihood of being off work long term following an accident rather than following sickness.
In fact for the population as a whole you are 2.2 times more likely to be off work for six months or more from sickness compared with an accident.  For the 18-64 year olds it is 1.8 times more likely.
Industry needs to change tact
A financial literacy expert says the life insurance sector needs to change its sales tactics if it wants more New Zealanders to see the value of insuring their lives.
The director of Massey University's Financial Education and Research Centre, Dr Pushpa Wood, says insurers should exchange their "product-based" approach, for a "needs-based" approach.
They should be focusing on the types of cover their clients need, and the budgets they're on, as opposed to fixating on the types of products they can sell them.
She says insurers have made improvements, but still have a way to go targeting the right products to the right audience.
Furthermore, she recognises income protection can be a hard sell, as the loss of income can be more "invisible" than the loss of a house for example.