Craig Olsen succeeding Jacki Johnson as IAG NZ CEO with Johnson moving to new role at group level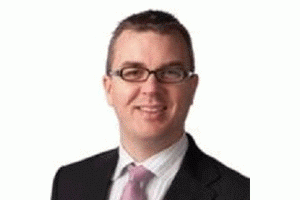 New Zealand's largest general insurer, Insurance Australia Group (IAG), is in for a leadership shake-up with new chief executive.
Craig Olsen, who's currently the general manager of IAG's direct insurance business in New Zealand, will take the top job from Jacki Johnson on January 1, subject to Reserve Bank approval.
Johnson has been appointed 'Group Executive, People, Performance & Reputation', as a part of a new IAG group leadership team announced today. She's held the New Zealand CEO position since 2010.
IAG says, "Mr Olsen was responsible for the integration of the AMI brand into IAG following its acquisition in 2012, maintaining a multi-brand strategy with other leading insurance brand State and niche vehicle insurer NAC.
"He developed a unified direct insurance structure to support AMI, State and NAC and has been successful with a strategy to distinguish the brands in the market.
"Mr Olsen has strong intermediary (broker business) and stakeholder relationship experience from various roles in IAG's workers compensation businesses in Australia, culminating in his appointment in 2008 as General Manager Workers Compensation within IAG's CGU brand."
IAG Group managing director and CEO, Peter Harmer, says "Craig has proven his ability to lead through a period of significant change for IAG's direct general insurance business.
"With disruption likely to be the new normal he has the skills to advance IAG's position as the leading general insurer in New Zealand."
Olsen says, "Almost half of New Zealand's families and businesses rely on our brands and channels for their insurance needs. This is a wonderful responsibility for us to have and living up to this responsibility by meeting and exceeding our customer needs will be our key focus."
Johnson notes, "Our business is significantly different from what it was when I came here. We have grown to be a $2 billion business, but most importantly we've worked hard to support our customers.
"The Canterbury earthquakes have tested everyone, and resolving the remaining claims remains a top priority.
"I will be leaving IAG in very capable hands as the business looks to deepen its relationship with customers and stakeholders."
Commenting on her new position, Johnson says, "If IAG is to maintain a sustainable competitive advantage in the markets it operates in, we need to have high-performing and engaged people and a strong reputation with all our stakeholders including our people, government and communities. I'm excited to be taking on this responsibility."